Ashampoo® AntiSpy Pro - Stop the user tracking in Windows and other software!
The logical complement to your anti-virus software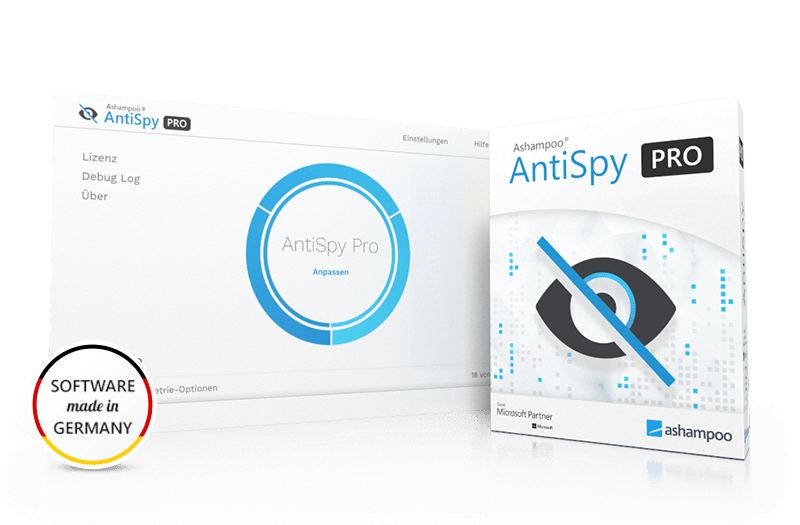 Windows is known as a telemetry hog for a reason. Telemetry data helps Windows get to know you and your habits better and allows Microsoft to adapt both comfort features and ads to your preferences–unless you put a stop to it! Other programs from Google or search engines like Bing track your every move and collect massive amounts of data for the creation of complex user profiles. Ashampoo® AntiSpy Pro prevents the sending of telemetry data in over 100 places with just one click! Regain control and protect your privacy on Windows 11, Windows 10, Windows 8 and even Windows 7 PCs!
1-click immunization against tracking
Maximum privacy and protection against unwanted usage reports
Silence over 100 programs and services
Disable Windows telemetry as far as possible
Prevent user tracking by Google, Office, Bing, hardware manufacturers and many more
Auto-launch with Windows for permanent data privacy
Easily undo changes instantly
Relentless against unwanted user profiles
How Microsoft collects data
As long as Windows is running with default settings, numerous services collect data about program usage, occurring errors or personal user interests. This data facilitates comfort features like Cortana (whether you use it or not) and provides Microsoft with error reports but also enables highly personalized ads. Many consider this a privacy threat and feel spied upon by their PCs.
Ashampoo® WebCam Guard - Finally: No more taping over the webcam!
One-click protection against prying eyes!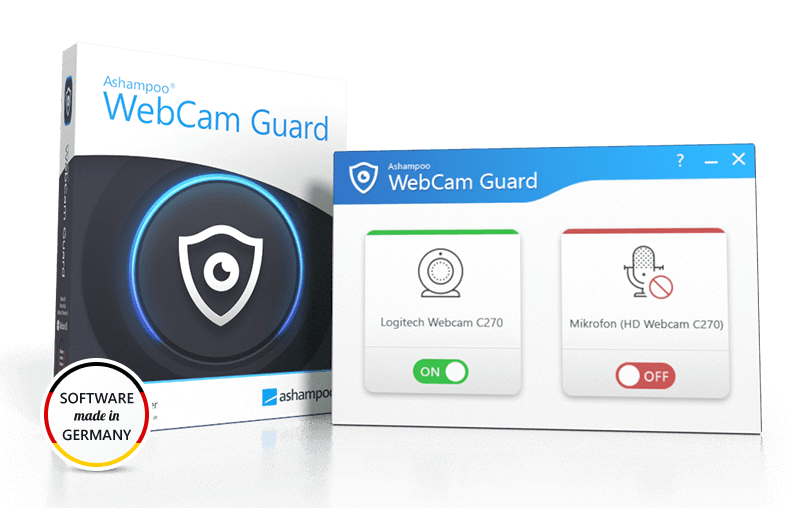 Even the greats of the IT industry tape over their webcam! The thought that someone else might take control of the webcam and microphone is just too creepy. Ashampoo® WebCam Guard fixes this issue permanently! The program uses a special algorithm for direct hardware access and disables it with a single click! And it only takes another click to re-enable it whenever needed.
Easily turn your webcam and microphone on/off
Prevents unauthorized webcam and microphone access
Well-designed user interface for easy handling
Disables hardware through specially designed algorithm
Highly resource-efficient
Auto-detects connected hardware
Easy access to Windows-default data protection settings and resources
Supports auto-launching
Safely through the workday
Telework or not: Zoom, Teams and Slack have become part and parcel of many peoples' lives. At the same time, the internet is littered with videos of users who forgot to end their session or turn off their devices! Ashampoo® WebCam Guard provides instant visual feedback about the status of your camera and microphone–with the option to disable them at a single click, and the safe knowledge that you won't become an involuntary object of entertainment for your co-workers.