Treat your PC to a classic still valid today!
Ashampoo Burning Studio FREE is still totally simple and intuitive to use. We listened to your feedback, added the new functions you asked for and made a long list of corrections and changes. The result is a better, more powerful and more efficient CD, DVD and Blu-ray burning application than ever before.
Even years after the advent of Ashampoo Burning Studio 6 Free, the program still has a loyal fan following. Very few programs are equally powerful yet so easy to use. Whether you need to simply burn data discs or tackle complex projects, Ashampoo Burning Studio 6 FREE is fast and straightforward.
You won't find any complicated menus with confusing options here. Ashampoo Burning Studio 6 FREE focuses on the essentials, i.e. the fast and easy burning of files to CD, DVD and Blu-ray disc as well as backup creation and audio disc ripping. The program comes with various features like multi-disc backups or a disc ripper as well as support for Blu-ray discs with capacities of up to 25 GB per layer.
More features – Switch to Burning Studio 22 now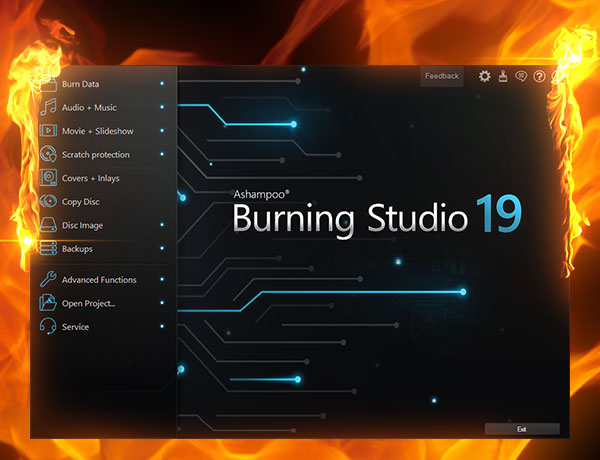 Get the best program for your disc recorder! The new Ashampoo Burning Studio 21 takes the next step towards the perfect burning suite. Scratch protection allows you to create data discs that remain readable even when their surfaces have been severely scratched! The new history feature restores the 20 most recent projects - including all user modifications and input. The easy-to-use video editor is the fastest route to quality movies and the car radio module now supports over 1000 models. And how about numerous new templates, themes and menus for your multimedia projects? Enjoy the best Burning Studio of all time!