Du hast bereits erste Programmiererfahrung und möchtest professioneller Anwendungsentwickler werden? Dann bist du bei uns genau richtig.
Wir entwickeln moderne native Apps für Android, iOS, macOS und Windows und setzen dabei auf neueste Technologien. Dabei legen wir größten Wert auf sauberen Code, agile Prozesse und gutes Miteinander. 
Wenn das für dich genau richtig klingt, freuen wir uns, dich beim Einstieg in die Welt der professionellen Softwareentwicklung zu unterstützen.

Wer wir sind:
Seit über 20 Jahren entwickeln und vertreiben wir Software für Privatkunden. Wir agieren weltweit mit großen Partnern und Millionen Kunden. Unser Ziel ist dabei eine leistungsstarke Software, die einfach jeder bedienen kann.
Was wir dir bieten:
Arbeit mit modernen Technologien wie z.B. Kotlin Multiplatform, Jetpack Compose und SwiftUI
eine angenehme Atmosphäre und ein tolles Team
Mitarbeit an echten Produkten von Anfang an (mit entsprechender Unterstützung)
Coaching durch erfahrene Profis



Möglichkeit zur Übernahme in eine Festanstellung nach erfolgreicher Ausbildung
Was du mitbringst:
erste Programmiererfahrung in Kombination mit hoher Lernbereitschaft



Spaß an der Arbeit im Team
schnelle Auffassungsgabe und eigenständige Arbeitsweise
gute Deutsch- und passable Englischkenntnisse
Was die Arbeit bei uns besonders macht:
Uns ist wichtig, dass sich unsere Mitarbeiter wohlfühlen. Frühstück und Mittagessen sind für alle kostenlos, ebenso Kaffee und kalte Getränke. Dresscodes haben wir nicht. Unser schönes, stylisches //CRASH Building bietet für Kick-offs, Präsentationen und Video-Calls jede Menge Optionen – seien es offene Thinktanks, Projekträume oder kreativ eingerichtete Meetingräume. Deine Hardware kannst Du größtenteils selber wählen. Fort- und Weiterbildungen sind bei uns immer möglich. Der Bus fährt dich fast vor die Haustür. Auch noch typisch für uns: mehrmals im Jahr machen wir den Laden für Teamevents dicht. Warum das alles? Weil wir ohne ein zufriedenes Team, nicht das wären, was wir heute sind und in Zukunft sein werden. Wir freuen uns auf deine Bewerbung!
Starte eine 360° Tour durchs //CRASH Building:


Apply now!
We process your data within the scope of applicant management for the purpose of deciding on the establishment of an employment relationship in accordance with § 26 GDPR.
t_jobs_apply_text
Our Address: //CRASH Building, Schafjückenweg 2, 26180 Rastede
Phone: 04402 9739-200
Contact: Lara Eilers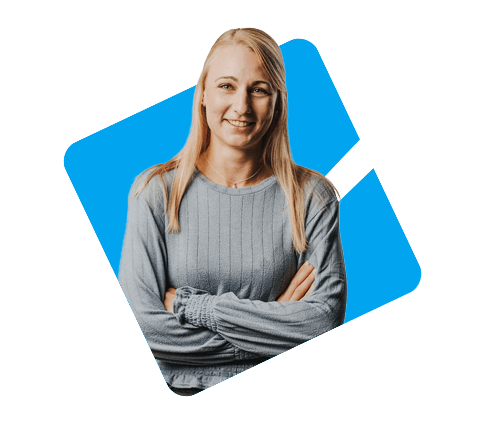 ---
---
Our office, the //CRASH Building, is ideally accessible from Oldenburg. Via beautiful country roads you can reach us by bike in 35 minutes from downtown Oldenburg. Bus 440 departs hourly from Pferdemarkt, taking you to your destination in just 13 minutes. If you have the option of coming to the office by car, you can reach us in just a few minutes via the A 29 or A 293.
Apply now!
Our Benefits:
Frühstück & Mittag for free
Getränke & Snacks for free