Hochschulabsolvent (m/w/d) im deutschen Recht gesucht
Festanstellung Vollzeit
Ashampoo GmbH & Co. KG
Wir suchen einen Bachelor of Laws (LLB) oder Master of Laws (LLM) in unbefristeter Festanstellung zur Unterstützung unseres Syndikusrechtsanwaltes in Teilzeit oder Vollzeit. Absolventen sind willkommen, Berufserfahrung keine Voraussetzung.
Unsere noch im Aufbau befindliche Rechtsabteilung berät die Geschäftsführung, Kolleginnen und Kollegen unserer vielfältigen Geschäftsfelder und begleitet interne Umsetzungen rechtlicher Vorgaben. Durch die geringe Größe der Rechtsabteilung erfährst du einen persönlichen Umgang und eine große Breite an Aufgaben. Unsere Rechtsabteilung ist für unsere Unternehmensgruppe zuständig.
Wo wir arbeiten
Im //CRASH Building erlebst du ein neues Arbeitsgefühl. Bei uns sind großzügige Büros und ein einzigartiges Umfeld Alltag, kostenloses, reichhaltiges Frühstück und Mittagessen ebenso. Feste Sitzplätze sind optional, auch auf dem Sofa in gemütlichen Thinktanks finden sich Kollegen zum Brainstormen ein. Fortbildungen, optimale Hardware und ein angemessenes Gehalt sind bei uns Ehrensache. Du findest uns verkehrsgünstig in Autobahnnähe und mit Bushaltestelle vor der Tür!
Dich erwarten:
Umfassende Einblicke in die Arbeitsweise und Abläufe eines jungen Softwareunternehmens.
Jede Menge Input in Sachen Wirtschaftsrecht.
Unter anderem mit Fokus auf Datenschutz- und Wettbewerbsrecht und die Teilnahme an Besprechungen zu rechtlichen Themen.
Deine Aufgaben:
Unseren Rechtsanwalt unterstützen: Z.B. Recherche für rechtliche Prüfungen vorbereiten, den Fachabteilungen Ausarbeitungen des Rechtsanwaltes erläutern
Zentrales Management für Kündigungsfristen aller Verträge der Unternehmensgruppe entwickeln und verwalten
Unterstützung bei der Prüfung von Verträgen





Auftragsdatenverarbeitungsverträge auf Übereinstimmung mit DSGVO prüfen
Neue Rechtsprechung und Gesetze regelmäßig verfolgen, Zusammenfassungen schreiben und bestehende Vertragsmuster ggf. entsprechend anpassen
Aufnahme mit allen Abteilungen bzgl. Rechtserheblichkeit etwaiger Änderungen
Das bringst du mit:
Du hast einen Hochschulabschluss im deutschen Recht
Gute Englischkenntnisse



Nice to have: Kenntnisse der neuen Medien und des Datenschutzes
Starte eine 360° Tour durchs //CRASH Building:


Our Address
//CRASH Building
Schafjückenweg 2
26180 Rastede
Phone:
04402 9739-200
Contact:
Lara Eilers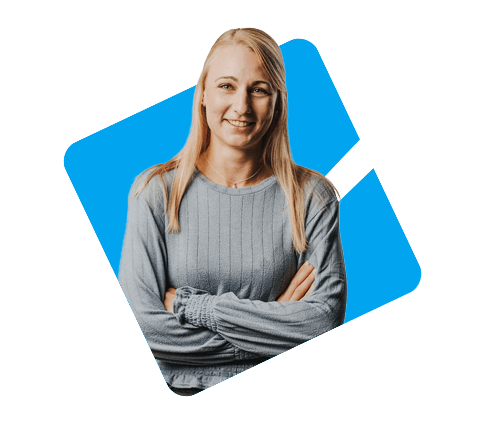 ---
---
Our office, the //CRASH Building, is ideally accessible from Oldenburg. Via beautiful country roads you can reach us by bike in 35 minutes from downtown Oldenburg. Bus 440 departs hourly from Pferdemarkt, taking you to your destination in just 13 minutes. If you have the option of coming to the office by car, you can reach us in just a few minutes via the A 29 or A 293.
Our Benefits
Frühstück & Mittag for free
Getränke & Snacks for free
We process your data within the scope of applicant management for the purpose of deciding on the establishment of an employment relationship in accordance with § 26 GDPR. Find more information in our
privacy policy
.
Back to summary