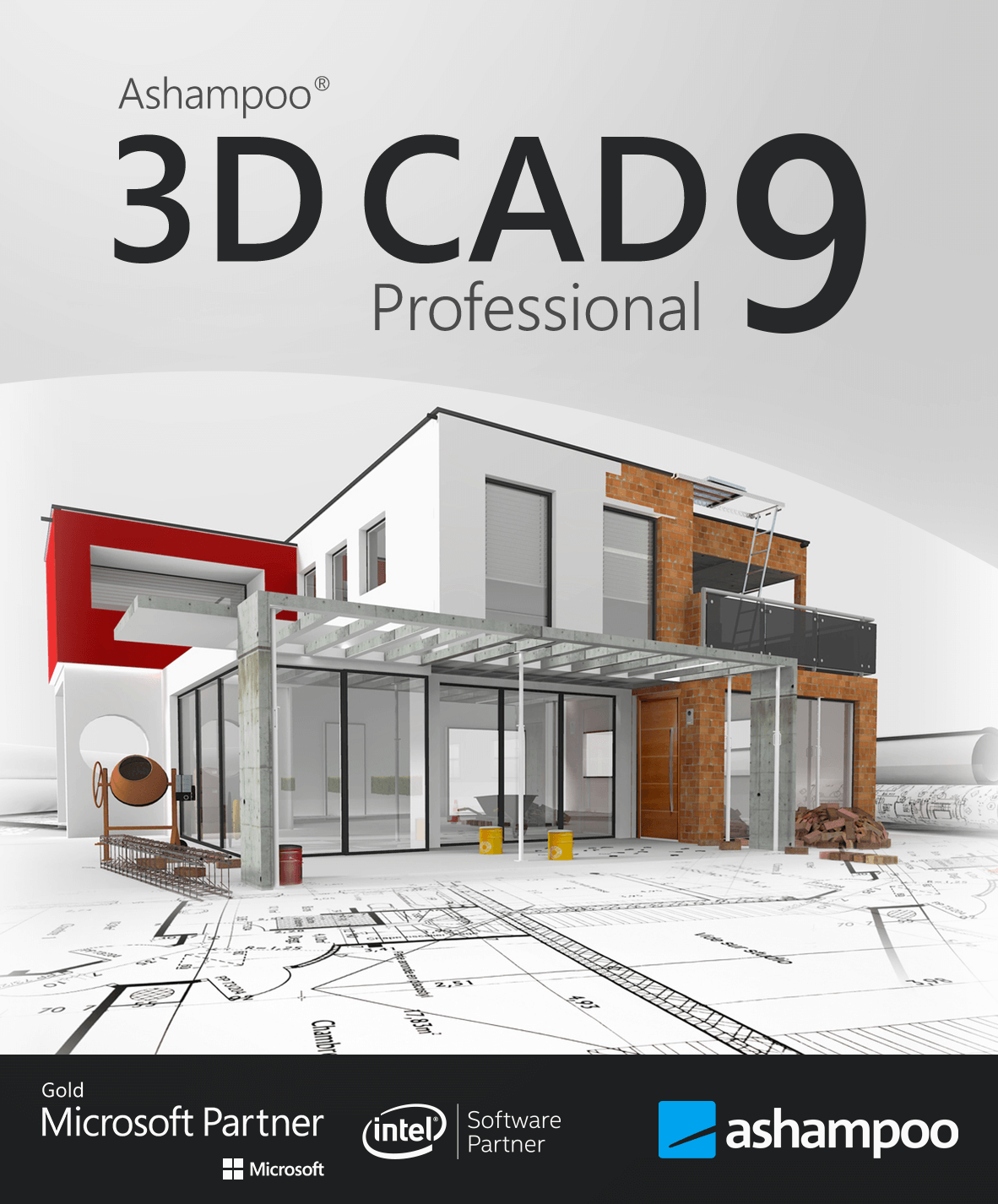 Ashampoo® 3D CAD Professional 9
Product info
Overview
Version: 9.0.0
ID: 1660
Release date: 2022/04/05
Trial Period: 30 days
Category: CAD & Construction
Pricing and languages
Price: EUR 300, USD 300, GBP 260, AUD 480, BRL 1,200, CAD 480, CHF  350, CNY 2,000, DKK  2,200, HKD 3,000, HUF  90,000, MXN 5,000, NOK  2,800, NZD 480, PLN  1,300, RUB  20,000, SEK  2,800, TRY  1,900, TWD 11,500
Languages: Dutch, English, French, German, Hungarian, Italian, Polish, Russian, Slovakian, Spanish, Turkish
Size: 1.752,00 MB
Program artwork and Ashampoo logo
Download mediapack
The media package contains all relevant graphics for use in your work. Aside from program artwork, it also includes our logo.
Download media package here
Highlights
- New numeric input methods for walls
- New numeric input tools for windows and doors
- New numeric edit tools for walls, windows, and doors
- Additional window and door parts, shutter boxes, blinds, borders
- More than 1,200 new 3D objects
- New group catalog with more than 250 ready-made groups
- 2D DXF and DWG import and export
- Maxon Cinema 4D export
- Custom window construction
- Flat roof photovoltaic systems (elevated)
- Merge roofs and edit wooden structures
System requirements
Operating System
Windows 11, Windows 10
Systems with ARM processors are not supported.
Requirements
Any device that supports the operating systems listed above.
Other
An Internet connection is required to activate the program. The program license is verified repeatedly at regular intervals.
Full administrative rights are required to use the program.
Keywords
Ashampoo 3D CAD, CAD Software, 3D CAD Design Software