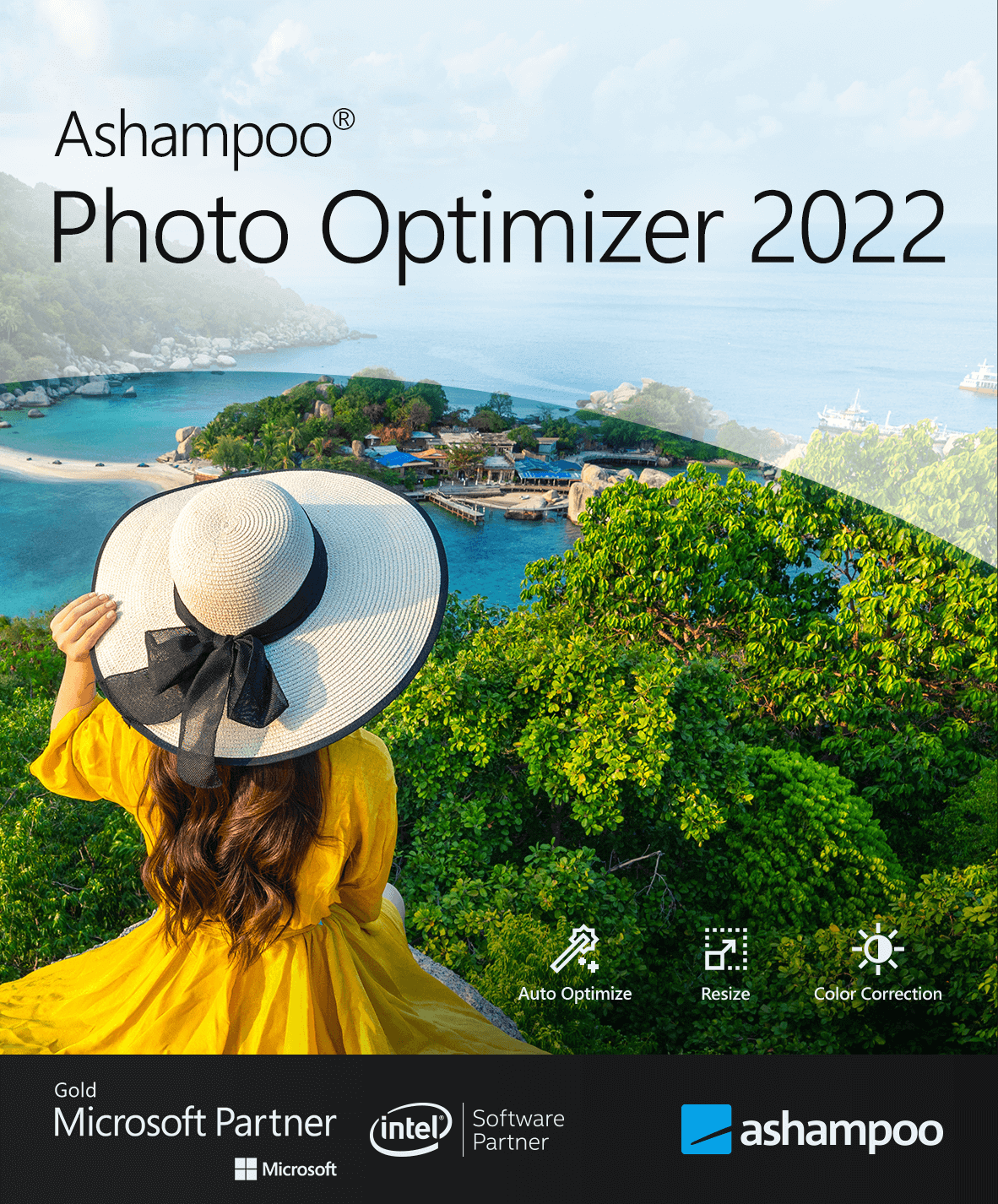 Ashampoo® Photo Optimizer 2022
Product info
Overview
Version: 1.9.1
ID: 1957
Release date: 2022/06/13
Category: Multimedia Software
Pricing and languages
Price: EUR 29.99, USD 29.99, GBP 19.99, AUD 49.99, BRL 59, CAD 39.99, CHF  34.99, CNY 229, DKK  199, HKD 279, HUF  8,900, MXN 499, NOK  359, NZD 49.99, PLN  129.99, RUB  899, SEK  279, TRY  59, TWD 1,199
Languages: Belorussian, British English, Catalan, Chinese (simplified), Chinese (traditional), Czech, Danish, Dutch, English, Finnish, French, German, Greek, Hebrew, Hungarian, Italian, Korean, Norwegian, Norwegian Nynorsk, Polish, Portuguese, Portuguese (Brazilian), Rumanian, Russian, Serbian, Serbian, Slovakian, Slovenian, Spanish, Spanish (Argentina), Swedish, Turkish, Ukrainian
Size: 59,00 MB
Program artwork and Ashampoo logo
Download mediapack
The media package contains all relevant graphics for use in your work. Aside from program artwork, it also includes our logo.
Download media package here
Highlights
- 1-click photo editing
- Sharpen photos
- Rotate and mirror photos
- Crop photos
- Resize photos
- Print photos
System requirements
You need the 64-bit version for the following operating systems:
Windows 11, Windows 10
Requirements
Any device that supports the operating systems listed above.
Other
Microsoft Visual C++ 2015 x86 Redistributable
An Internet connection is required to activate the program. The program license is verified repeatedly at regular intervals.