Replace the Start menu with a classic version. This Windows 10-style look is a comfortable return to the form and function you expect.
The start menu in Windows is a topic of hot debate, with many Windows users wanting the old menu back. Stardock Start11 makes it possible! Skip the lengthy learning period and get the start menu you always wanted. Select between a modern and classic design, customize the start button and apply individual colors and textures to the start menu and the taskbar!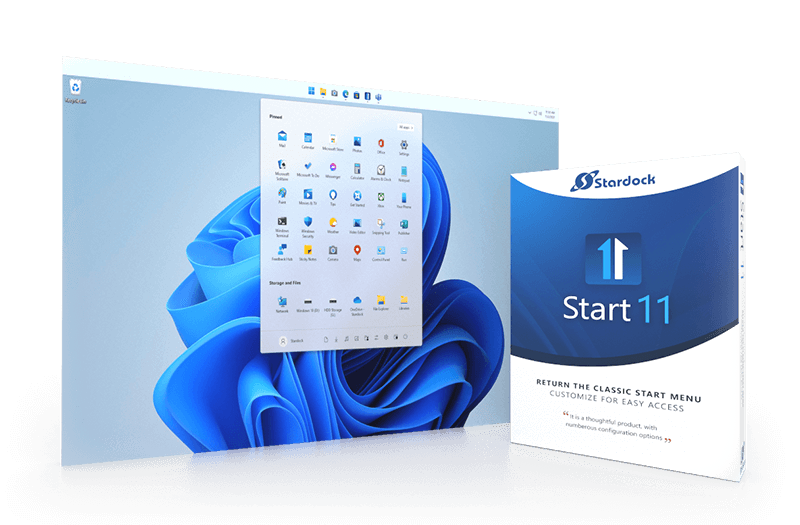 Take control of your Start menu today!
Filter searches in the Start menu
Restores the quick links to core system functionality
Maintains the "All Programs" folder metaphor
Texture can be applied to Start10 background and taskbar
Integrates Stardock's "Fences" into the menu
Use it on up to 5 PCs in your household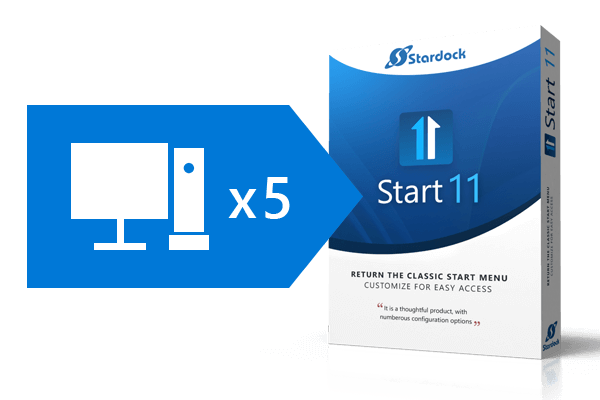 If you use Start11® at home, you can run it on up to 5 PCs! If you use it commercially though, it's one license per installation.
Quick Access
Quick and convenient access to search means your desktop applications and new Universal applications are always accessible. Running with multiple monitors? Add a Start menu to the secondary taskbar for always at hand access.
Stylize
Try a Modern take on the Start menu with a clean, flat style.
Customizable
Choose your favorite color for the Start menu and enjoy custom textures for your taskbar. An array of bundled images and textures let you personalize your PC.