No press releases found
To many press releases at once?
Company info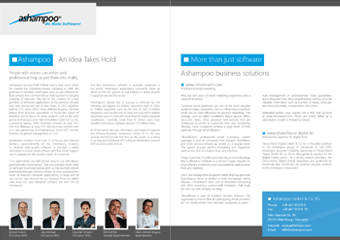 The basic idea – selling software only over the Internet – sounds simple today, but in 1999 this was revolutionary.
With a handful of staff, a 64kbit (ISDN) leased line and a small office, Rolf Hilchner, whose own sector knowledge goes back to the year 1984, started with the realization of this idea. Henceforth software, which was developed in-house, has been sold over the Internet, excluding specialized shops. This strategic orientation paid off.
Read the whole company portrait here