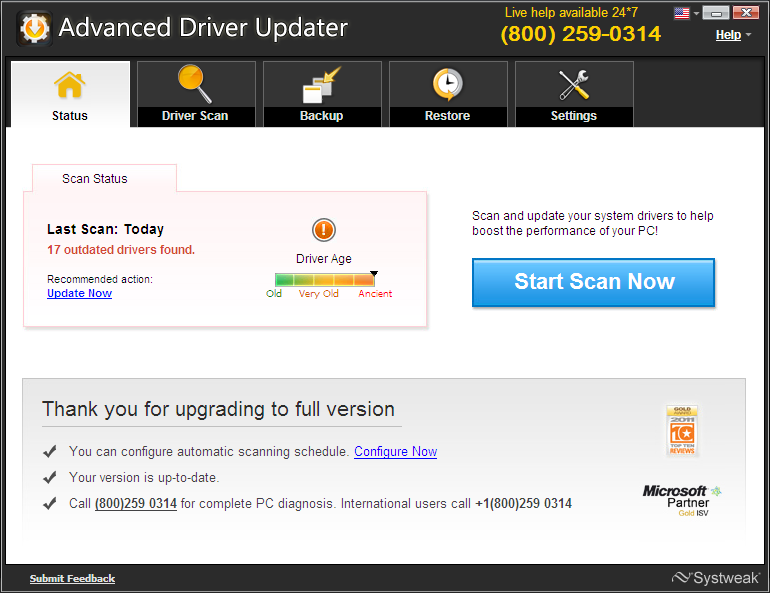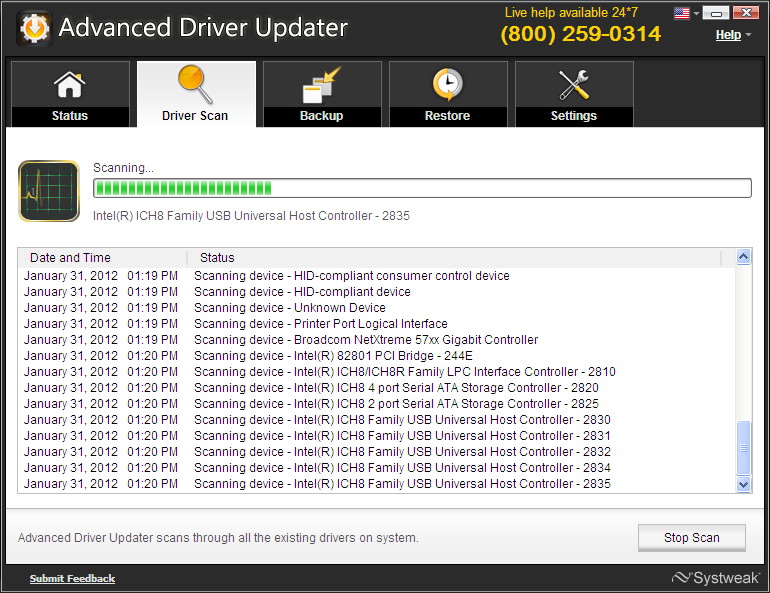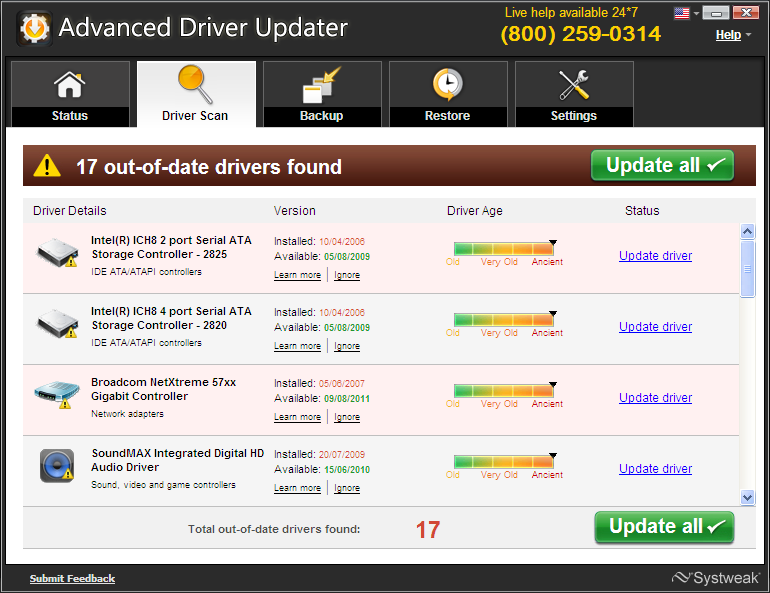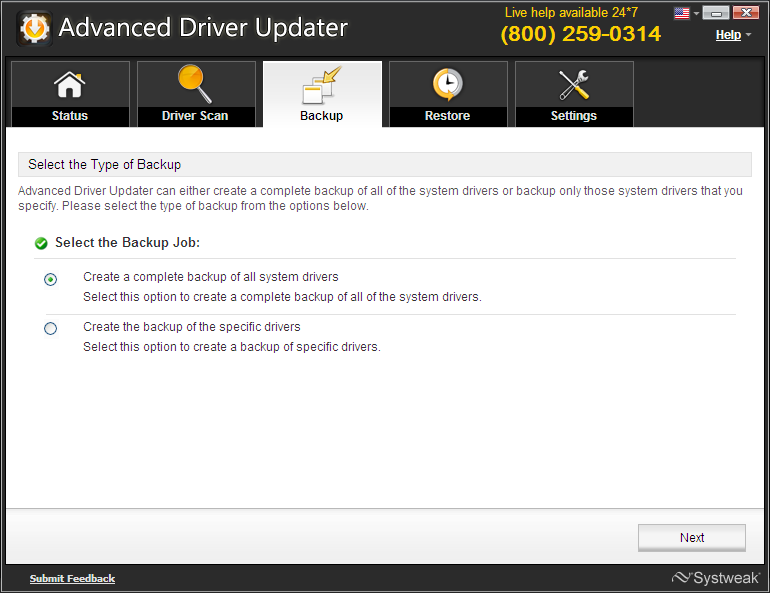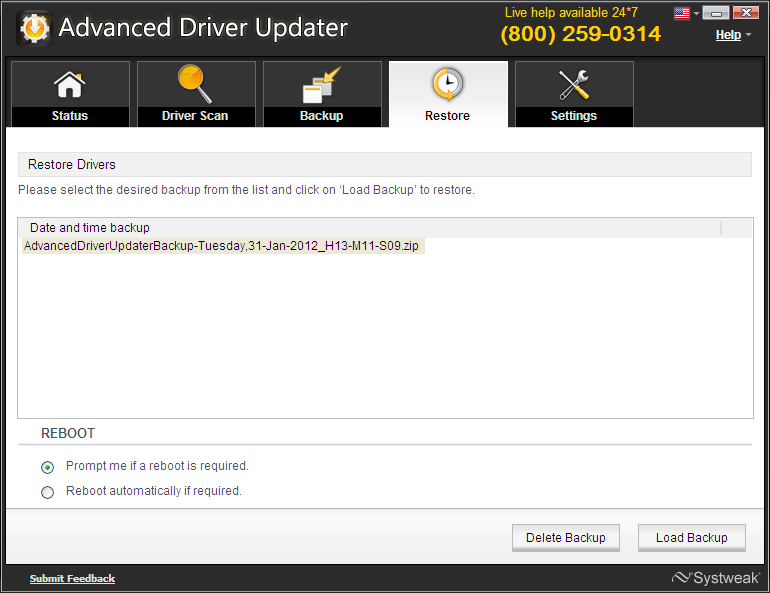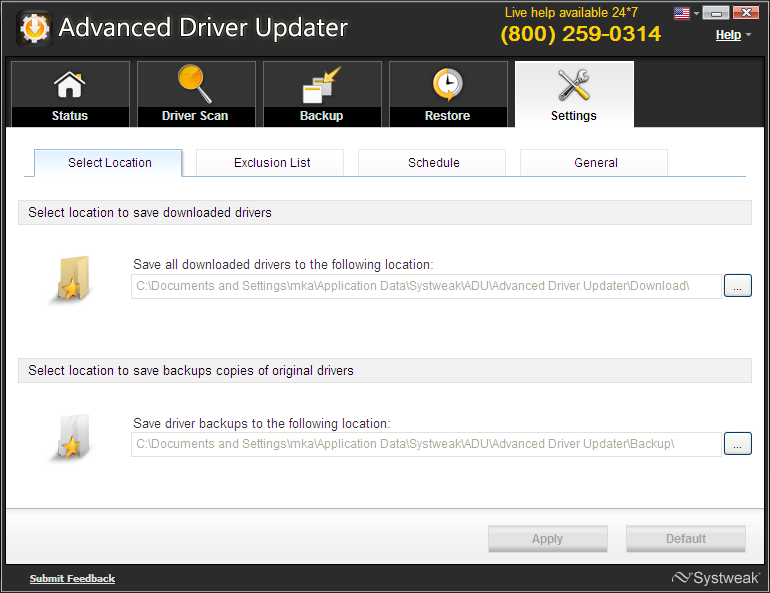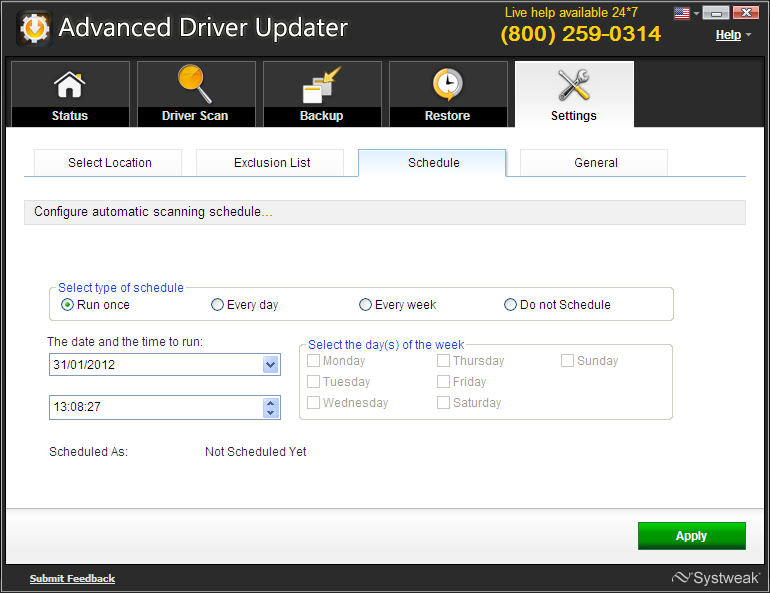 How outdated are the drivers on your PC?
The Advanced Driver Updater by our partner Systweak automatically downloads and installs drivers. Therefore your system drivers will always be up-to-date and you do not have to bother with the painstaking manual search for updated drivers any more.

Outdated drivers might slow down your PC or even cause crashes. Especially out-of-date graphic card drivers are widely known for that. The clearly structured software provides a large driver database, which contains for example Realtek drivers, ATI drivers, MSI drivers and NVidia drivers. The database always contains the latest drivers and supports all current device manufacturers.


Stay up-to-date automatically
The Advanced Driver Updater really is an all-rounder. It does not only update graphic card drivers, but also:
Printer drivers
USB drivers (USB Flash Drive drivers & drivers for USB hard drives)
Network card drivers (and drivers network controllers)
Hard disk drive drivers (also drivers for external drives and RAID controllers)
Monitor drivers
Webcam drivers
Sound card drivers (and other audio drivers)
Drivers for CD, DVD and Blu-ray drives
Drivers for TV cards
Keyboard drivers
Motherboard drivers
Mouse drivers
SCSI drivers
Drivers for Bluetooth
Modem drivers
Drivers for cell phones
WLAN drivers
Drives for digital cameras
Scanner drivers
etc.
At the click of a button…
you can start the download of drivers, easily and reliably. The Advanced Driver Updater also identifies operating systems (Windows Vista®, Windows® 7, Windows® 8 or Windows® XP) and provides the appropriate drivers for your system. The program is particularly interesting for beginners, as no prior knowledge is required and outdated drivers are automatically found, saved and updated.

A secure and risk-free…
acceleration of your PC is easily achieved with this software. It creates a backup of the updated drivers that is always available in case you want to restore these on your system.
Scan your PC for outdated drivers and accelerate your system with the Advanced Driver Updater!


Requirements
Operating System:
Microsoft Windows Vista®, Windows® XP, Windows® 2003, Windows® 7 and Windows® 8(both 32 bit and 64 bit)

Graphics card:
Graphics mode 800x600 with 16.7m colors

Hard Drive Space:
5 MB free hard disk space (an additional 10 MB is needed during installation only to accommodate the initial setup files)

Processor
Intel Pentium or processor equivalent to industry standards with 500 MHz or above

RAM:
128 MB RAM

Drives
CD-ROM or DVD-ROM drive

Languages (14):
German, English, Dutch, French, Russian, Italian, Norwegian, Spanish, Swedish, Chinese (simplified), Japanese, Portuguese (Brazilian), Dansk, Finnish

Download link:
http://www.ashampoo.com/systweak_advanced_driver_updater_setup.exe (3.78MB)