Say goodbye to image noise
Digital cameras are quickly out of their depths when it comes to poor lighting. Both cellphone and standalone cameras are plagued by image noise in dark or artificially lit environments.
High-quality images even in low light conditions
DENOISE projects will extend your photographic abilities: Fascinating night shots, atmospheric candle light scenes, portraits without the use of a flash, concert, underwater and sky shots or landscape photos in poor light conditions will suddenly become eye catchers!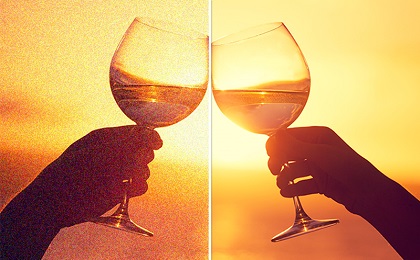 Smart replacements instead of blur
Enjoy noise-free photos with incredible richness of detail. DENOISE projects doesn't simply blur image defects but replaces them with surrounding image information to retain the full quality of your images.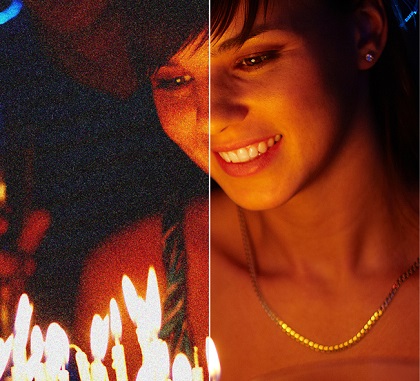 Perfect images also without perfect equipment
Some lenses cost $100, others considerably more and there's a reason for that. Expensive lenses are more permeable to light and produce images with very little noise even at brief shutter open times and low ISO levels. Using DENOISE projects is like owning such a high-quality lens on top of an extremely fast camera. This means: High ISO sensitivity, brief shutter open times with night shots and superior sharpness and details without any noise!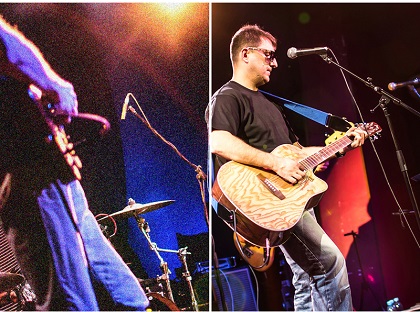 The lifesaver for your collection
Many old digital photos contain so much noise that they're hard to look at let alone fit for use in collages or videos. But your precious memories are not lost! With DENOISE projects, you can finally make those images look the way they were meant to look. Party, wedding or vacation - DENOISE projects will make your photos shine.