The professional software for amazing montages and image composition
Create the perfect photo montage and put object from one photo into another photo in just a few clicks. Your results will look so stunningly realistic that viewers will never notice the difference! Explore your creativity and create fascinating new image worlds.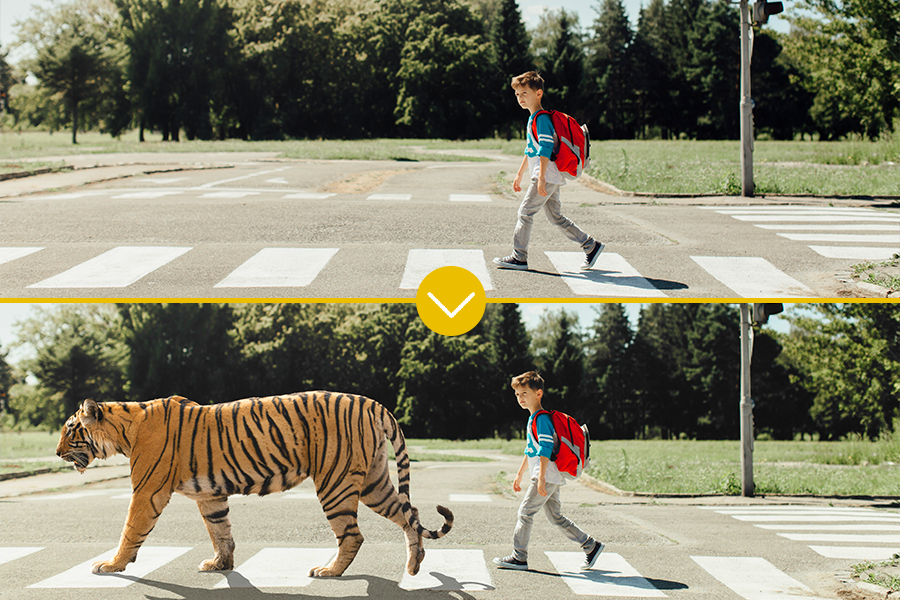 | | |
| --- | --- |
| Highlights | |
| Segmented micro edge recognition S-MCER | |
| Ready for any task with three finely tuned matting methods | |
| Cut out hair, fur and other delicate objects in just a few clicks | |
| Comes with integrated RAW-developer | |
| Huge time savings with a combination of color-, edges- and segment recognition | |
| | |
| Enhanced algorithms for cutting out objects | |
| Cut out objects more easily with inside-out-matting | |
| Enhanced workflow for faster results | |
| Improved support for current camera models for direct RAW processing | |
| Comprehensive image processing function for perfect compositions | |
| Inside and outside edge matting for simple, perfect results. | |
| Process each layer individually, adapting lighting and colours, focus and framing. | |
| Exclusive soft-focus function for perfect backgrounds and brilliant bokeh. | |
| Includes one-click filter collection for a range of trendy styles. | |
| Completely revamped interface: more navigable and intuitive than ever. | |
Cutting-edge technology for guaranteed results
The newly developed system of cutting out segments is the highlight of CutOut 6 professional. After the motif that you want is encircled, CutOut 6 will suggest the areas that should be removed. Never before has cutting out objects or motifs been easier or more accurate!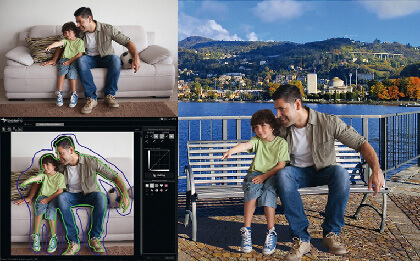 Cut out objects with just a few clicks
Work like a pro with chroma keying: Choose your background color and extract your object to a monochrome background with a single mouse click. This procedure is used by movie makers and professional model agencies alike to achieve many special effects!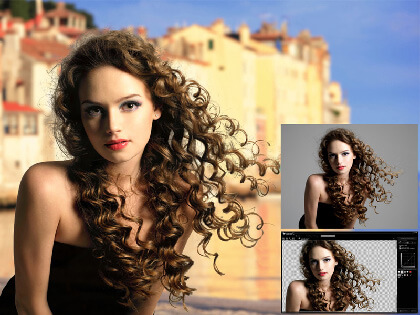 Creativity without boundaries
Layer-based photo editing allows you to place your objects in front of various backgrounds - there's no limits to your creativity. CutOut allows you to take single elements from your photos and combine them into a realistic new image composition.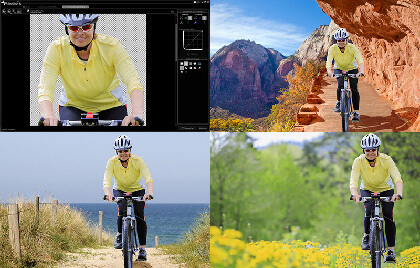 Retouch problem images
CutOut 6 provides smart tools to retouch or remove unwanted objects from your photos. Advanced tools like the smart eraser or the error brush let you touch up your photos like a pro.
Full-fledged photo editor
CutOut 6 not only allows you to cut out objects - it provides full image editing capabilities! Adjust foregrounds and backgrounds with numerous exposure, color and saturation functions and perfect your results with multiple transformation tools. It's everything you need in one application!