Free-to-play, no installation required - play the medieval game of kings!
Ashampoo presents the best browser games! The free Empire from renowned game developer Goodgame takes you back to the dark ages. Build a magnificent castle, secure resources for your people and defeat your enemies! Be the most successful trader and mightiest warlord!
Become a powerful king in the massive, free-to-play Empire online game!
You need a great strategy to become a great king in Goodgame Empire! Turn an insignificant spot on the world map into a mighty kingdom. Produce resources to build your magnificent castle. Recruit an army to protect it and conquer other kingdoms to expand your power. Fight epic battles against other players or forge strategic alliances to help you on your path to the ultimate goal: becoming the most powerful king of all!
Rule your own empire
Turn your village into a metropolis
Over 60 different building types
Multiple upgrade levels for buildings and units
Numerous decorative elements for individual castle designs
Regular in-game events for more excitement and variety
Weekly updates for new gaming content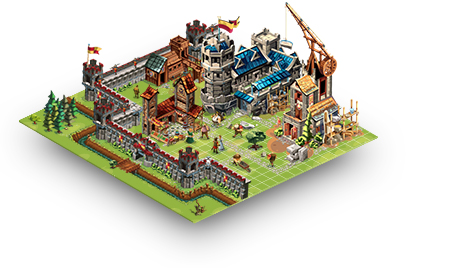 Team up with our community
Unique alliance and unit system
Nifty and helpful chats with allies
Over 80 million players world-wide
Fast customer support in your language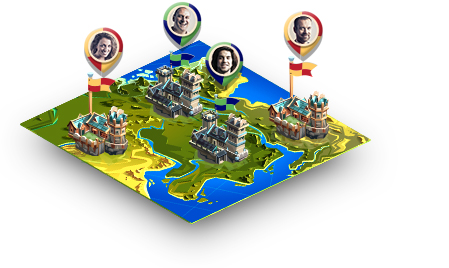 Conquer your enemies
Strategic and multi-faceted fight system
Over 50 different military units
Mighty and customizable equipment and items
Epic battles in four kingdoms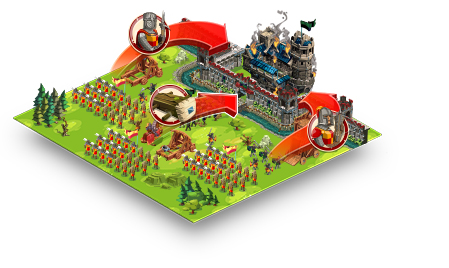 Turn your small castle into a mighty fortress and become ruler of the greatest realm in Goodgame Empire.
Build your own empire, expand it and defend it against other players. Over 50 million gamers are playing Goodgame Empire worldwide. The online strategy game won the public choice European Games Award in the best browser game category in 2014 for the second time running. Clever diplomacy, the right battle strategy and strong alliances with other players help your empire to grow and thrive. Regular updates, expansions and events guarantee dynamic gaming fun for months on end. Join this huge community and rule your own empire in Goodgame Empire.