Create high-impact, pro videos that showcase the action.
ActionDirector is for the action camera enthusiast. It's the ultimate action cam accessory and the best way to create powerful action videos that showcase all the excitement of your footage. On top of that it's incredibly quick and easy to use, putting the power of movie making into the hands of even the complete beginner.
Incredible 4K Movies
More than half of all action cameras sold can capture 4K video, but finding editing software that can cut and export 4K movies is harder. All the detail and crystal-clear resolution that an action camera captures is retained by ActionDirector when footage is edited and it's still all there when the finished movie comes out the other end.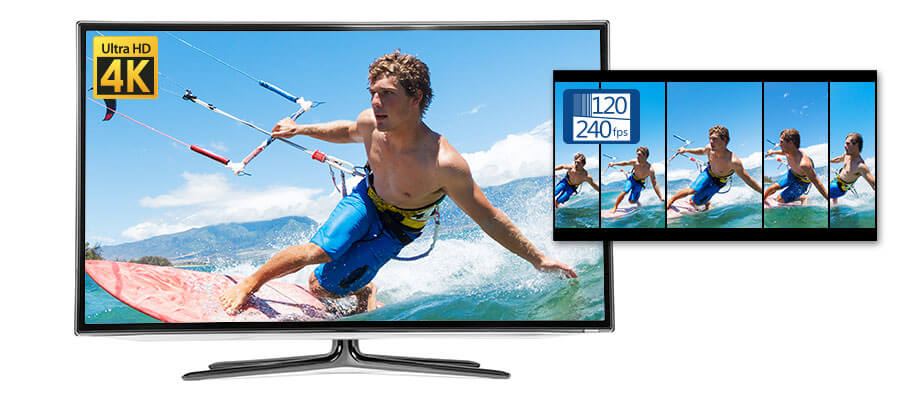 End-to-End 360 Video Editing
Edit your 360° action videos and upload them directly to Facebook and YouTube for your friends and followers to enjoy! Trim, add titles, effects and transitions, and switch between viewing modes to get accurate visualizations of how footage will appear.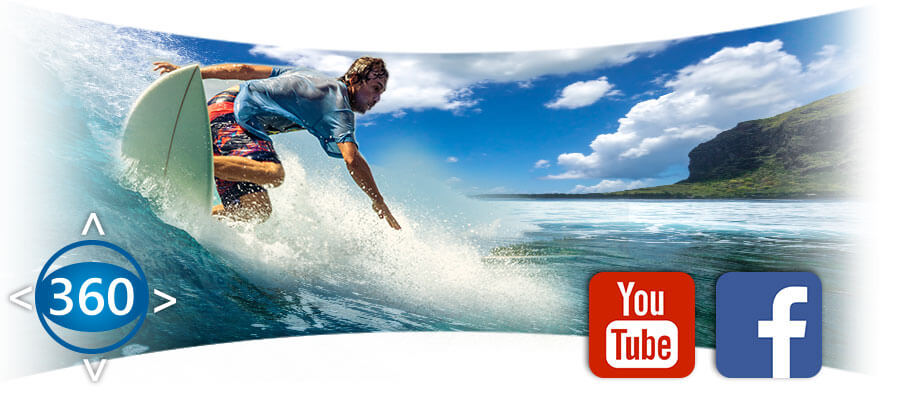 360 View Designer
Create dynamic conventional video using 360 footage, using either a flat 2D projection or experimenting with an eye-catching Little Planet.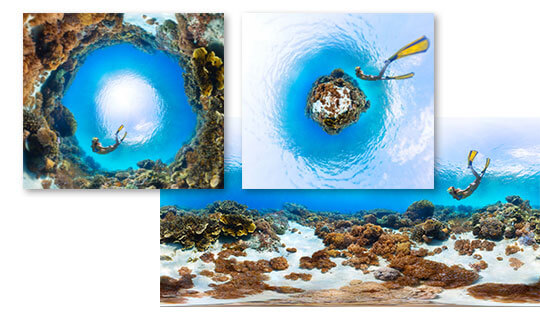 Super-Fluid Slow Motion Action
No action camera software competitor can match ActionDirector's mastery of high frame rate video. You can not only import and edit video taken at up to 240fps but importantly with ActionDirector you can apply color and lens corrections to high FPS footage without losing any of the frames or quality when you export at the same framerate!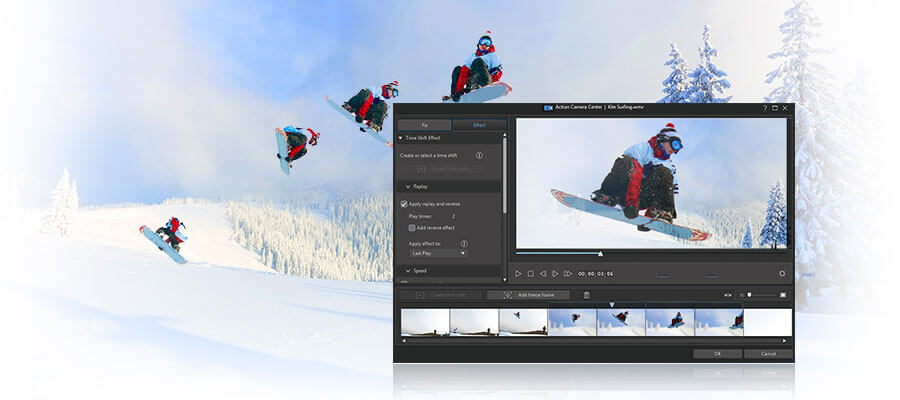 Action Audio
It's hard to tell a great story without music. ActionDirector lets you plug in any audio track, and using the simple audio tools you can fade in, balance out and tailor the audio to really complete your movie.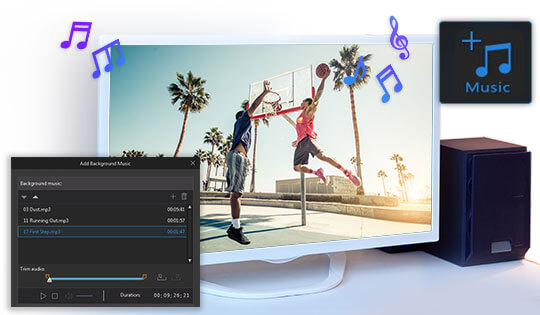 Better-than-Original Video & Audio Quality
Shooting action footage in low light or at high ISO settings can add a lot of noise and graininess to your videos. ActionDirector instantly gets rid of it without destroying detail. And it can do the same for hiss and background noise from your audio, cleaning it right up and expertly improving the final result.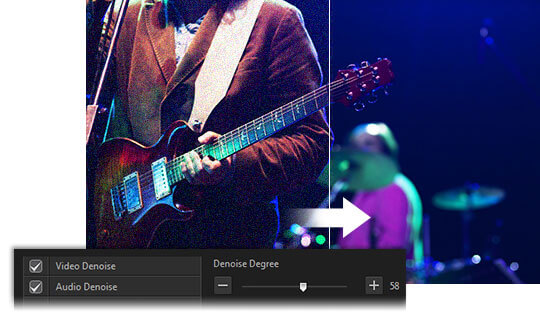 No Time-Consuming Format Conversions
Unlike other action video editing software ActionDirector users don't need to first convert their video to proprietary formats before editing. Simply import your footage from an action camera in whatever format it's been captured in and begin editing immediately.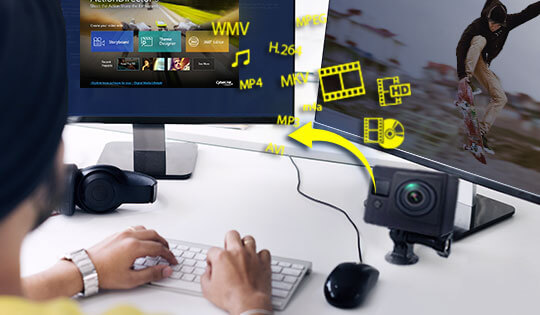 Instant Action Movies
ActionDirector's "Theme" module lets you create impressive, professional looking movies almost instantly by simply choosing from a broad range of ready-made action templates then dragging and dropping videos and photos into the positions indicated. The results are stunning and ready to share instantly.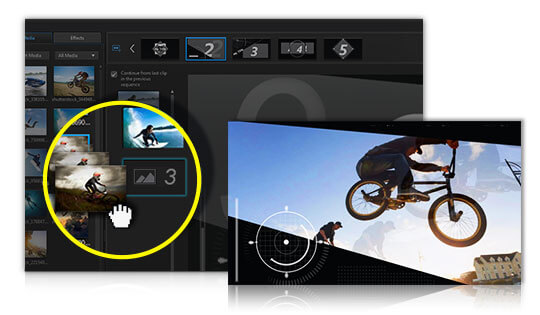 Drag 'n' Drop Storyboard Creation
Storyboard movie making is a flexible, quick and very intuitive alternative to timeline editing. You can reorder and rearrange any of the clips in your movie sequence easily with drag 'n' drop simplicity. See any added video effects or transitions, and view the entire movie sequence of scenes at once.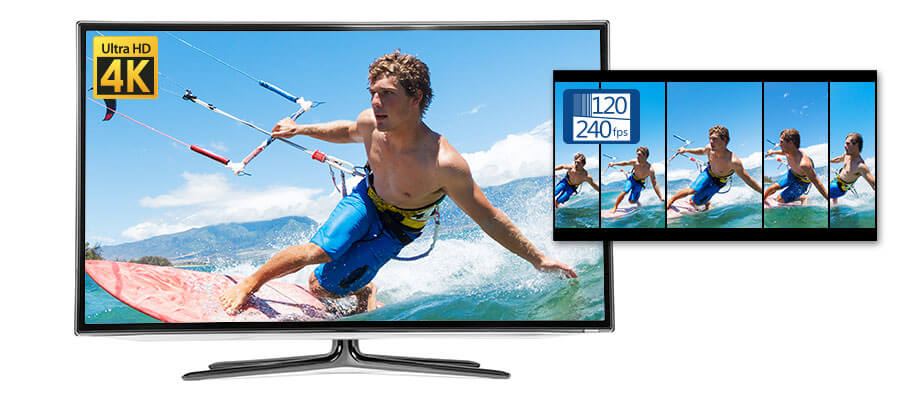 One-Click Corrections
Take care of common action video issues with just the click of a button.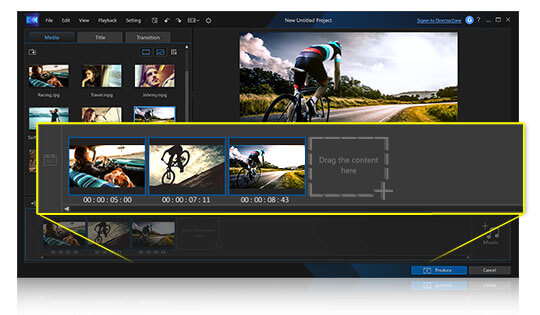 Lens Correction
Applying lens correction for fish-eye distortion is incredibly easy. Choose the action camera used to shoot the video footage and lens corrections are applied automatically.
Color & White Balance
Color presets can be applied to footage with a single click, compensating for environmental distortions and adjusting video to provide a more true-to-life appearance.
Video Stability
Automatically turn your shaky handheld videos into rock solid smooth video that looks like it's been shot with a professional gyro-stabilized camera