Privacy Policy
Ashampoo takes compliance with data protection regulations very seriously. We would like to inform about how we process your personal data when you interact with us on our social media pages.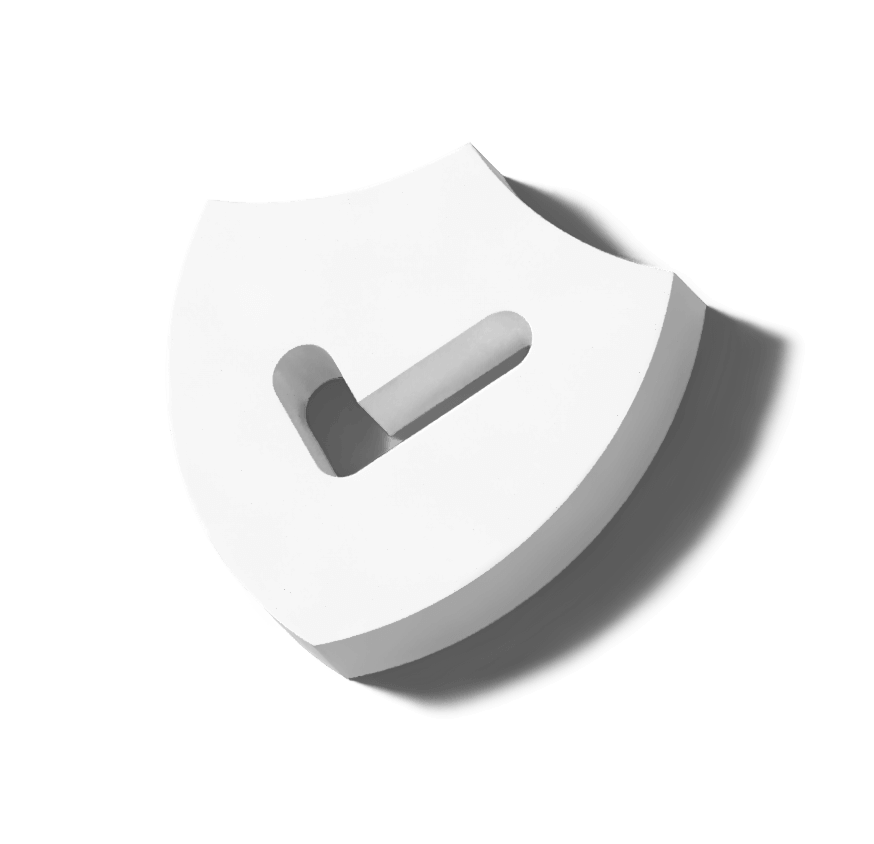 We at Ashampoo GmbH & Co. KG
take the protection of your personal data very seriously and strictly conform to data protection laws. Personal data is being collected on this website only to the extent necessary for technical reasons. By no means will the collected data be sold or for any other reason given to third parties. The following statement gives you an overview of how we ensure this protection and what kind of data is being collected for what purpose.
Information you give us
Information is transmitted e.g. whenever you search for a product, make a purchase via our websites or a third party vendor or enter details in "My Ashampoo" or your customer account (please note that you may maintain more than one customer account, if you have registered with different e-mail addresses), if you communicate with us via e-mail or by another way, if you fill out a questionnaire or enter a contest or if you use other services, e.g. newsletters, which inform you personally about certain offers.
We only collect data required to conclude the contract. The provision of e.g. phone, fax and mobile phone numbers is voluntary. There are no negative consequences if you choose not to provide this information.
Responsible party
Ashampoo GmbH & Co. KG is responsible for data collection and processing.
Data processing for contract fulfilment
We process the collected data in accordance with article 6, paragraph 1, subparagraph b GDPR for the purpose of contract fulfilment. This also includes the associated customer service. If necessary, personal data are passed on to companies involved in the processing of this contract, e.g. e-commerce providers for payment processing or external suppliers of software components and products.
Data processing for direct advertising
We process your data for the purpose of direct advertising, in particular for email-based ads. Data processing is carried out in accordance with article 6, paragraph 1, suparagraph f of GDPR and in the interest of informing you about new products and services. Each customer has the individual right to object to such processing. If they exercise that right, processing of personal data for direct advertising purposes will cease. Data stored exclusively for direct advertising will be deleted after the objection has been raised.
Analyses
This web site uses Google Analytics, a service provided by Google Inc. ("Google"). Google Analytics uses cookies to analyze your browsing behavior on affected sites. The data collected through cookies about your use of this website (including your IP address) will be sent and stored on servers operated by Google in the United States.
In case of activation of the IP anonymization, Google will truncate/anonymize the last octet of the IP address for Member States of the European Union as well as for other parties to the Agreement on the European Economic Area. Only in exceptional cases, the full IP address is sent to and shortened by Google servers in the USA.
Google will use this information for the purpose of evaluating your use of the website, compiling reports on website activity for website operators and providing other services relating to website activity and internet usage. Google may also transfer this information to third parties where required to do so by law, or where such third parties process the information on Google's behalf. Google will not associate your IP address with any other data held by Google.
The tracking code embedded in this website uses display advertising. Remarketing as specified in Google Analytics for Display Ads is also used. You may find Ashampoo ads on third-party websites including Google. Ashampoo and third-party content providers, including Google, are using cookies. The combined approach of using primary cookies (e.g. cookies by Google Analytics) and cookies by third-party content providers (e.g. DoubleClick cookies) allows for interest-related ad development, optimization and display based on previous visits. You may disable Google Analytics for display ads at https://www.google.com/settings/ads/onweb or customize the display of ads within the Google Display Network.
We are using these Google Adwords-related features to also reach our visitors on third-party websites or internet users with specific interest profiles based on their internet use. We do not collect any personal data with our cookies, remarketing lists or other anonymous ids.
By using this website, you consent to the processing of data about you by Google in the manner and for the purposes set out above

Google Signals
In addition we use the web analysis service Google Signals. Via Google Signals, Google provides us with reports on cross-device number of users, as well as different groups of users, based on different device combinations. In order to do so Google uses the data of users who have activated the option "personalized advertising" in their Google account settings. Google Signals is only used with activated IP anonymization. As a result, your IP address will be shortened by Google within the member states of the European Union or in other states that have ratified the Convention on the European Economic Area prior to its transmission to the United States. Therefore, no single user can be identified. You can withdraw your consent to the collection of your data via Google Signals, at any time via disabling "personalised advertising" in your Google Account: https://support.google.com/ads/answer/2662922
You may refuse the use of cookies by selecting the appropriate settings on your browser. However, please note that if you do this, you may not be able to use the full functionality of this website. 
Furthermore you can prevent Google's collection and use of data (cookies and IP address) by downloading and installing the browser plug-in available under https://tools.google.com/dlpage/gaoptout.
Please note:
This website uses Google Analytics with the code
"anonymizeIP()"
which ensures that IP addresses are anonymized.
Examples of data types also collected by Google Analytics:
Browser type and version
Operating system and system language
Referring website
Host name of accessing computer (IP address)
Time of server request
Country/region of origin
Remarketing
Interest categories
Similar target groups
Other types of interest-related advertising
Cookies
This website uses cookies in several places. These cookies are used to make our services more user-friendly, more effective and more secure. Cookies are small text files that your browser saves on your computer. Most of the cookies we use are so-called "Session Cookies". These will be automatically deleted after your visit. Cookies cannot do damage to your computer and do not contain viruses. Cookies can also be saved for a longer period of time, e.g. for a website to recognize your user profile without the need to log in. You can customize how cookies are handled in your browser settings.
On some websites we use Google Ads. Google as a third party provider uses additional cookies to place ads on these websites.
The use of so-called DART cookies enables Google's ad placement according to user visits on our websites and websites in the Ashampoo company group.
Go to Privacy Policy for Google Ads and the Google content network to deactivate the use of so-called DART cookies.

Click here
Advertising
On some websites we make use of third party providers to place ads when you visit our website. These companies possibly use information (these don't include your name, your address, e-mail address or phone number) on your visit of this and other websites in order to place ads on products and services that might interest you. If you would like to learn more about these techniques and would like to know what possibilities you have to prevent these companies from using that information, go Click here
Criteo
This web site uses technology by Criteo GmbH to anonymously monitor and collect information about the surfing behavior of page visitors for marketing purposes. This data is stored on your computer as cookie files. Criteo employs an algorithm to analyze your surfing behavior and provide suitable product recommendations in the form of personalized ad banners on other web sites (called publishers). This data cannot be used to personally identify page visitors. It is only used to improve our product offerings. We will never share this information with third parties.
You will find more detailed information on the technology provided by Criteo and a way to disable it in their privacy policy at: http://www.criteo.com/privacy/.
CJ Affiliate (former Commission Junction)
We use affiliate networks operated by CJ (https://www.cj.com). Whenever you are referred to our website by an advertisement on a website that is part of these affiliate networks (affiliate), the fact that you are coming from that website will be recorded. For this purpose, the respective company will set a cookie. If you make a purchase on our website or revisit our website within a certain period of time, the respective companies will be able to recognize you and attribute any purchases you make to the affiliate. A random pseudonym will be used so that this information cannot be linked to you personally. We will not combine this information with your personal data nor forward any personal data on you to third parties. You can prevent being tracked by choosing the appropriate preference in the privacy options of your browser or disable cookies or delete the cookie.
fatmedia Re- and Pretargeting
Our websites use re and pretargeting technology provided by fatmedia.io (an ad-shot LLC brand). This allows us to provide visitors with personalized ads tailored to their interests. fatmedia.io uses cookies to analyze visitor behavior, which is the foundation for personalized ads. No personal data of website visitors is stored. Once visitors leave for another website, ads will be shown that have a high probability of including information about previously visited product and information sections or bear great relevance to visitors.
To permanently disable the use of cookies through fatmedia.io by ad-shot llc, visit the following link: https://tech.fatmedia.io/consent.php?cid=728
For further information see: https://fatmedia.io/privacy-policy/
Selligent
We use the online marketing platform Selligent (provided by Selligent GmbH, Atelierstraße 12, 81671 München, Germany and its affiliates) to manage and monitor our marketing efforts and interactions with our users.
To be able to provide these services, Selligent requires access to our user data. Selligent only uses this data for the purpose of providing its services to us and they guarantee that they adhere to the strict privacy laws of the EU.
A central goal of this data usage is to provide you with information and communication that you are actually interested in. For example, if you use one of our products then we might send you an email when a new version is available. Selligent provides the software platform that sends messages to our users based on their data and rules we provide.
To help us improve our products, services and our communication with you, Selligent collects information about how you interact with our messages. For example, wether you opened an email or clicked on a link in it. Selligent is also integrated into some of our websites, where it may collect information about your activity (for example, which of our product pages you visited).
Data collected by Selligent is only used for providing its services to us. It is not shared with third parties for other purposes. https://www.selligent.com/privacy-policy
Selligent's Privacy Policy can be found here: https://www.selligent.com/legal-DPA
Marvellous Machine
This website uses the retargeting tool "Marvellous Machine" of Maytrics GmbH, Graf-von-Stauffenberg-Weg 1b, 59379 Selm, Germany. Further information about this third party provider can be found at https://www.marvellousmachine.net/, the data protection declaration can be found under the link https://marvellousmachine.net/content/datenschutz
Marvellous Machine collects pseudonymous information about user visits and interactions with your Web site for promotional purposes. Under no circumstances will the pseudonymised data be used to personally identify the user of the website. Cookies are used in this context, whereby data is collected and stored for retargeting purposes. Retargeting technology is used to collect anonymous information about the surfing behavior of website visitors for advertising purposes and to store it in "cookie" text files on your computer. The legal basis for this processing is in accordance with Art. 6 Para. 1 S. 1 lit. f) DSGVO on the basis of our legitimate interest in the display of personalised advertising and market research.
You can object to the use of the targeting tool on our website at any time. Please click on the following link: https://maytrics.marvellousmachine.net/cnst.php?cid=1826&cnst=0&js=0
Microsoft Bing Ad's Universal Event Tracking
We use Microsoft Bing Ad's Universal Event Tracking for advertising and marketing. You can find more information about Microsoft's privacy policies at https://advertise.bingads.microsoft.com/en-us/privacy-policy.
Mixpanel Inc.
Ashampoo Price Radar uses technology by Mixpanel Inc. ("Mixpanel") to perform statistical evaluations that enable us to optimize product functions and make them more attractive.
For this purpose, data on browser type, language, currency and region used as well as domains accessed is evaluated anonymously using cookies.
You will find a way to disable the Mixpanel technology in their privacy policy at: https://mixpanel.com/optout/
You will find more detailed information on the technology provided by Mixpanel at: https://mixpanel.com/privacy
Push notifications
You can opt in to receive our push notifications. To send our push notifications, we use the delivery service "CleverPush", which is provided by CleverPush GmbH, Nagelsweg 22, 20097 Hamburg ("CleverPush"). By that you will receive regular messages about product news, latest features and updates, blog posts and offers and relevant information about Ashampoo.
To opt in, you must confirm your browser's request to receive notifications. This process is documented and stored by CleverPush. This includes saving the opt in time and your browser ID or device ID. The collection of this data is required so that we can understand the processes in case of misuse and therefore serves our legal protection.
To show you the push notifications, CleverPush collects and processes your browser ID on our behalf and your device ID in the case of mobile access.
By subscribing to our push notifications, you agree to their receipt. Legal basis for the processing of your data after registration for our push notifications is in the presence of your consent Art. 6 para. 1 lit. a GDPR. CleverPush also statistically evaluates our push notifications. CleverPush can detect if and when our push notifications were displayed and clicked by you.
Your consent to the storage and use of your personal information to receive our push notifications and the statistical survey described above may be revoked at any time with future effect. To revoke consent, you can change the setting to receive push notifications in your browser. If you use our push notifications on a desktop PC with the operating system "Windows", you can also unsubscribe our push notifications by right-clicking on the respective push notification in the settings that appear there.
Your data will be deleted as soon as they are no longer necessary to achieve the purpose of their survey. Your data will be stored as long as the subscription to our push notifications is active.
Under the following link, the process of unsubscribing will be explained in detail: https://cleverpush.com/faq
Facebook Retargeting (Website-Custom-Audience)
This website uses a pixel by Facebook Ireland Limited ("Facebook") (Website Custom Audiences Pixel). This pixel is used by Facebook to collect information about how users interact with the website (e.g. what articles have been viewed). Facebook can combine this information with your Facebook user profile to personally identify you. Based on the information gathered by the tracking pixel Facebook can then display interest-based ads to you which may be used to promote our products (retargeting). The data gathered using the pixel may be aggregated by Facebook. The aggregated data may be used by Facebook for further advertising purposes. Facebook can use the information collected about how you interact with this website to imply specific interests and to promote advertisements of third parties. Facebook can also create a profile about you by combining the information gathered using the tracking pixel with other information that it collected about you. This profile can be used for advertising. For more information about Facebook's privacy policy, please refer to https://www.facebook.com/policy.php
Your data is processed based on Art. 6 (1) S. 1 (a) of the GDPR. Your consent to processing this data can be revoked at any time by clicking this link. Click here
Reddit Conversion Tracking
Our website also uses "Reddit Conversion Pixel", an analysis service provided by Reddit Inc, 520 Third Street, Suite 305, San Francisco, CA 94107, USA ("Reddit"). We use Reddit Inc. cookies on our website for conversion measurement and retargeting so that our advertisements on the Reddit platform are displayed as accurately as possible and we receive feedback on the success of our ads. So-called tracking pixels are integrated on our pages for this to work. When you visit our pages, a direct connection is established between your browser and the Reddit server via these tracking pixels. Reddit then receives the information from your browser that our site has been accessed from your device, among other things. We advise you that we have no influence on the scope of the transmitted data and its further use by Reddit and therefore inform you according to our level of knowledge: Through the integration of Reddit conversion pixels, Reddit receives the information that you have accessed the corresponding website of our Internet presence or have clicked on an advertisement from us. If you are registered with a Reddit service, Reddit can link the visit to your account. Even if you are not registered with Reddit or not logged in, there is a possibility that the provider will find out and store your IP address and other identifying features. This use of cookies and similar technologies and the further use of the data requires your consent. You can revoke this consent at any time. Fore more information on data protection and related settings refer to: https://www.redditinc.com/policies/privacy-policy
Your consent constitutes the legal basis for data processing in accordance with Art. 6 para. 1 subpara. 1 sentence 1 lit. a GDPR or § 25 para. 1 TTDSG and for the transfer to an unsafe third country in accordance with Art. 49 para. 1 sentence 1a) GDPR
Outbrain Pixel
This website uses Outbrain Pixel as provided by Outbrain UK Ltd, 5th Floor, The Place, 175 High Holborn, London, WC1V 7AA, United Kingdom ("Outbrain"), a technology of Outbrain Inc, 39 W 13th Street New York, NY 10011, USA. When you click on an advertisement and reach our website, we can track your behavior on our website with the help of Outbrain Pixel. Outbrain Pixel also allows us to provide you with targeted advertising, if you have already shown an interest in certain products on our website. In order to recognize and track you on our website, Outbrain Pixel uses a unique identifier. The required data, along with the information that you have visited our website with a specific browser and end device, is stored in cookies and sent to Outbrain. In addition, Outbrain uses your IP address without its last octet to obtain your approximate location. The pseudonymized profiles created in this way are stored by Outbrain for 13 months. We use Outbrain pixel to evaluate the effectiveness of our advertisements for statistical and market research purposes and to optimize future advertising measures. Further information on data processing by Outbrain is available at https://www.outbrain.com/legal/privacy#privacy-policy
Outbrain may share your information within the Outbrain group of companies or with third parties. This may result in a transfer of personal data to the USA and other third countries for which there is no adequacy decision by the EU Commission. According to Outbrain's own information, Outbrain uses EU standard contractual clauses approved by the EU Commission to ensure an adequate level of data protection for data transfers to the USA and other third countries for which there is no adequacy decision by the EU Commission. You can revoke your consent at any time with effect for the future by making the corresponding changes or adjustments in your cookie settings, accessible via the footer of the website concerned.
Your consent constitutes the legal basis for data processing in accordance with Art. 6 para. 1 subpara. 1 sentence 1 lit. a GDPR or § 25 para. 1 TTDSG and for the transfer to an unsafe third country in accordance with Art. 49 para. 1 sentence 1a) GDPR
Taboola
We use the services of Taboola Inc (1115 Broadway, 7th Floor, New York, NY 10010, USA) on our website. Taboola uses cookies to determine which content you use and which of our pages you visit. These cookies are not used for personal identification, but only collect pseudonymized data. Taboola uses cookies to collect the following user information: Operating system, web pages/content accessed on our web pages, referrer/link used to access our website, time and number of website visits, location information (city and state), IP addresses in abbreviated form. When you visit certain pages of ours and the associated Taboola cookie has not yet expired, we and the service providers can detect that you have clicked on a related ad and have been redirected to our site. Fore more information, see Taboola's data privacy policy at: https://www.taboola.com/policies/privacy-policy
Your consent constitutes the legal basis for data processing in accordance with Art. 6 para. 1 subpara. 1 sentence 1 lit. a GDPR or § 25 para. 1 TTDSG and for the transfer to an unsafe third country in accordance with Art. 49 para. 1 sentence 1a) GDPR
Google Ads Conversion-Tracking
This website uses Google Ads. Google Ads is an online advertising service provided by Google Ireland Ltd, Gordon House, Barrow Street, Dublin 4, Ireland ("Google"). The controller is Google.
As part of Google Ads, we use what is known as conversion tracking. When you click on an ad placed by Google, a cookie is set for conversion tracking.
These cookies expire after 30 days and are not used to personally identify users. When a user visits certain subpages of this website and the associated cookie has not yet expired, Google and we can detect that the user clicked on the ad and was redirected to this page. Each user is assigned a different cookie. These cookies cannot be tracked via the websites of Google Ads customers. The information collected using conversion cookies is used to generate conversion statistics for Google Ads customers who have opted for conversion tracking, like us. Customers are notified of the total number of users who clicked on their ad and were redirected to a page with a conversion tracking tag. However, they do not receive any information that can be used to personally identify their users. If you do not wish to participate in tracking, you can object by means of the cookie settings, accessible via the footer of the website concerned. You will then not be included in the conversion tracking statistics.
For more information on how Google processes your data for advertisements, please refer to Google's privacy policy and Google Ads Help.
Your consent constitutes the legal basis for data processing in accordance with Art. 6 para. 1 subpara. 1 sentence 1 lit. a GDPR or § 25 para. 1 TTDSG.
Newsletter
If you want to receive the Newsletter we offer on our website, we need a valid e-mail address as well as, for your own protection, information allowing us to verify the address you entered and make sure you are authorized to use that address and consent to receiving the Newsletter. No further data will be collected. You can revoke your consent to the collection of data, your e-mail address and receiving the Newsletter at any time. Some of the software we deliver leads to an entry into several distribution lists upon registration. You are informed about such an entry before or during the registration process, so you can decide at any time whether you want this or not.
Some of the software we deliver leads to an entry into several distribution lists upon registration. You are informed about such an entry before or during the registration process, so you can decide at any time whether you want this or not.
IT infrastructure hosting
Our IT infrastructure (databases or servers) is hosted by the following cloud infrastructure provider:
Microsoft Ireland Operations Ltd. (MS), One Microsoft Place, South County Business Park, Leopardstown, Dublin 18, Ireland
Amazon Web Services (hereafter called "AWS") of Amazon Web Services EMEA SARL, based at 38 Avenue John F. Kennedy, L-1855, Luxembourg,
Google Cloud Platform (hereinafter "GCP") of Google Cloud EMEA Ltd., established at 70 Sir John Rogerson's Quay, Dublin 2, Ireland
The providers guarantee the data is exclusively stored and processed in EU territory exclusively (data access to fulfill legal obligations exempted). Products and data centers are certified in accordance with international standards (ISO 27001, ISO 27017, ISO 27018, PCI DSS, depending on the service). The data is protected against foreign access by means of the most current technologies. Further details on data processing through the providers are available at:
Stitch
We use the data processing services provided by Stitch Inc., 1339 Chestnut St. Suite 1500, Philadelphia, PA 19107, USA to manage and control some of our internal data flows. Stitch copies data (including personal data) from one place (for example, a database or a cloud service provider) to a different place (usually another database or service) inside our company's IT structure.
Stitch asserts that it complies with the EU privacy provisions of the GDPR. More information can be found here: https://www.stitchdata.com/images/terms-addendum-amendment-ccpa.pdf
eCommerce
In order to process an order we need your address data, your date of birth, e-mail, telephone number (if applicable), the total purchase price, purchase order date and information about the handling of payments.
To secure your information in transmission we use Secure Sockets Layer software (SSL) where needed. This software encrypts the information you submit.
Of course this is also true for credit card payments. The credit card information is only stored temporarily and deleted after being handed on to the respective payment provider
It is important for you to take precautions against unauthorized access to your password and your computer. If you share your computer with others, you should remember to always log off after each session.
You can have your data deleted at any time. We use your data only to process your order, i.e. only information implicitly necessary for possible claims for reimbursement is collected and handled.
Software Installation and Activation
Activation, trial extension and unlocking of free software is achieved through an activation routine at program launch. This process requires an Ashampoo-registered email address and password. Alternatively, a license key can be used. Activation of a full version software requires an active Internet connection. During the process, a connection to a licensing server is established and a validity check performed. Invalid licenses / license keys or keys that have been used multiple times will result in the display of a licensing error in the program that will disappear once the program has been activated successfully. The validity of a product license will be automatically checked online at regular intervals.
The following information is transmitted when you activate a program with a license key:
The license key
A checksum
The product code
The version numbers
The language setting
You can check your current license keys at any time. Just visit MyAshampoo at https://www.ashampoo.com/login. Your personal MyAshampoo data is protected against unauthorized access, you can log in with your email address and a password you choose yourself. Your personal data will be stored anonymously unless you choose to enter your name, which is entirely optional. Our privacy policies for managing your data are very strict and we will never share your information with any third parties.
Messages, support requests and problem reports
If you send us an email, support request, problem report or message, in most cases, these will be received, stored and processed by the Microsoft Exchange Online service. Microsoft Exchange Online is part of the Azure Cloud Services outlined under IT Infrastructure and is subject to the corresponding conditions.
If your message is processed by customer support, the data will be forwarded to the Zendesk ticket system where it will be processed and archived. Zendesk privacy policy: https://www.zendesk.com/company/customers-partners/privacy-policy/
In some cases, your requests may be transferred, stored and archived in another ticket system for processing by a specialist department. The other ticket system in question is Jira by the provider Atlassian Inc. (San Francisco, Harrison Street Location), 1098 Harrison Street, San Francisco, California 94103, USA; Atlassian Inc. privacy policy: https://www.atlassian.com/legal/privacy-policy
Error and crash reports
Our products may collect anonymized data on errors and crashes to help us improve the software quality.
To store and process said data, we rely on "Sentry" by Functional Software, Inc., 1501 Mariposa St #408, San Francisco, CA 94107, USA (https://sentry.io).
In the event of an error/crash, the following information is submitted to servers operated by Sentry:
Product name and version number
Time of occurrence and error description
Information about the application state at the time of error
General system information (operating system, available RAM, system language, etc.).
The data will be used to fix software errors exclusively. It will be retained for 90 days and will be erased automatically afterwards.
Due to technical constraints, your IP address will be briefly visible to Sentry at the time of transfer. Your address will not be stored or linked to the associated error report, nor will it be visible to our staff at any time.
For further information on Sentry's privacy policy, please visit https://sentry.io/privacy/
Other
Promotions: From time to time we send offers by order of a third party company to selected customer groups. In this case, that company receives neither your name, nor your address or any other information that could be used to personally identify you. If you do not wish to receive such offers, you can simply stop them in your user account.
Ashampoo and its affiliates can use the collected data for their own marketing purposes, in case you have agreed to this.
Service providers: We commission other companies and individuals to perform tasks for us. Examples are, among other things, package deliveries and payment processing (credit card, direct debiting, purchase on account). These service providers have access to personal information that is required for their tasks. They are prohibited from using this information for other purposes. Moreover, they are obliged to handle the information in accordance with this privacy policy and German data protection laws.
Protection of Ashampoo and third parties: We will disclose accounts and personal data of customers, if we are bound by law to do so or if disclosure is necessary to enforce our General Terms and Conditions or other agreements or to protect our rights or the rights of third parties. This includes data exchange with companies specializing in preventing and minimizing the risk of violation and credit card fraud. We explicitly state that in this context no data will be passed on to those companies for economic use that would contradict this privacy policy.
With your consent: In all other cases we will inform you if personal information is to be handed off to third parties and give you the chance to give your consent.
Right of objection pursuant to article 21 of GDPR
If data are collected based on article 6, paragraph 1, subparagraph e (processing is necessary for the performance of a task carried out in the public interest or in the exercise of official authority vested in the controller) or subparagraph f (processing is necessary for the purposes of the legitimate interests), you have the right to object to the processing at any time for reasons arising from your particular situation. We will then no longer process the personal data unless there are demonstrably compelling reasons that outweigh the interests, rights and freedoms of the data subject, or the processing serves to assert, exercise or defend legal claims. If possible, please direct your objection to: support@ashampoo.com
Right to object to direct advertising
We process your data for the purpose of direct advertising. You have the right to object to such processing. If you exercise that right, processing of your data for advertising purposes will cease. If possible, please direct your objection to: support@ashampoo.com
Right to appeal to supervisory authority:
Any data subject has the right to appeal to a supervisory authority if he or she deems the processing of personal data a breach of data protection regulations. The right of appeal may be exercised in particular before a supervisory authority in the member state of residence of the person concerned or the place where the alleged infringement occurred.
Link to supervisory authority: https://www.bfdi.bund.de/DE/Infothek/Anschriften_Links/anschriften_links-node.html
Right of access to personal data
You have the right to be informed about stored data pertaining to your person, the origin and recipients of such data and the reason why this data was collected and stored. Information will be provided by our data protection advisor privacy@ashampoo.com.
We maintain physical, electronical and procedural safety measures in connection with the collection, storage and disclosure of personal information about our customers. These safety measures include occasionally asking you to provide proof of your identity before we disclose personal data to you.
Youth protection
Ashampoo's services are not intended for children and should not be used by them. Ashampoo does not knowingly collect personal data from children and does not send you a request to enter such data. Although visitors of all ages can use our website, we do not intentionally collect personal information from anyone under the age of 16. If we become aware, for example through a parent or guardian, that a child under the age of 16 has illegitimately registered with Ashampoo using false information, we will immediately delete the account and all associated personal data.
Applications, especially via HCM4all
We process your data within the scope of our applicant management for the purpose of deciding on the establishment of an employment relationship in accordance with § 26 German Federal Data Protection Act (BDSG). We process the data you provide within the context of your (online) application exclusively for the purpose of selecting applicants. Data processing for other purposes does not take place.
You yourself determine the scope of the data you wish to transmit to us as part of your application. Applications are transferred to our personnel department in electronic form and processed as quickly as possible. These transfers are encrypted. Applications are then normally forwarded to the heads of the responsible departments at our company. Beyond that, no additional transfers of your data will be made. Your data will be treated confidential at our company. If your application is unsuccessful, your documents will be deleted after six months.
With your express consent, we will store your data for an additional 24 months in our applicant or talent pool to consider it in future job advertisements.
The talent pool is managed by the entire //CRASH group of companies that consists of the following companies:
Ashampoo GmbH & Co. KG
Personizer GmbH & Co. KG
CleverReach GmbH & Co. KG
//CRASH Service Gesellschaft mbH & Co. KG
In case your application is considered for another vacant position at the //CRASH group of companies, we will forward your application documents to the respective department and contact you by phone or e-mail if necessary. Your data will be processed based on art. 6 para. 1 lit. a, 7 GDPR in connection with § 26 paragraph 2 German Federal Data Protection Act. Your declaration of consent includes the processing of all data that you have made available to us within the scope of the application procedure. In addition, data that was necessary to process the application (correspondence, handwritten notes from job interviews, etc.) will also be processed and stored. Additionally, we may process job-related information made publicly available by you, such as a profile on business-related social media networks or online job portals.
Your data is only accessible to selected employees within the //CRASH group of companies who are involved in filling vacant positions. Your data will only be passed on within the //CRASH group of companies to the extent necessary for the application process. Your data will not be passed on to third parties or used for other purposes.
Unless you revoke your consent to the processing of your data in the talent pool, your data will be completely deleted after 24 months at the latest. You will not be informed about the deletion of your data.
You can revoke your consent informally at any time, e.g. by sending an e-mail to hr@crash.immo.
We use software provided by HCM4all GmbH, Trogerstraße 48, 81675 Munich, to carry out the application process. We have furthermore concluded appropriate data protection agreements with HCM4all (also compliant with EU standard data protection clauses) which oblige the service provider to process data from our applicants strictly as instructed, protect it, and not share it with third parties. HCM4all takes further technical precautions to protect all personal data. No personal data will be transferred to third parties within the meaning of Art. 4 (10) GDPR.
Further information
Your trust is important to us. Thus we are always ready to answer your questions about the handling of your personal data. If, at any time, you have questions that this privacy policy could not answer or if you wish to receive more specific information about certain issues, please contact our data protection advisor privacy@ashampoo.com.
Dr. Uwe Schläger
datenschutz nord GmbH
Konsul-Smidt-Straße 88
28217 Bremen
Tel.:
0421 696632-0
Fax:
0421 696632-11
E-Mail: