HD Video Reparatie Software voor Corrupte Video Bestand
Repareer corrupte, gebroken of beschadigde video's met behulp van deze geavanceerde video reparatie software. Het kan video bestanden repareren die corrupt tijdens het opnemen, overbrengen, bewerken of conversie proces geraakt zijn.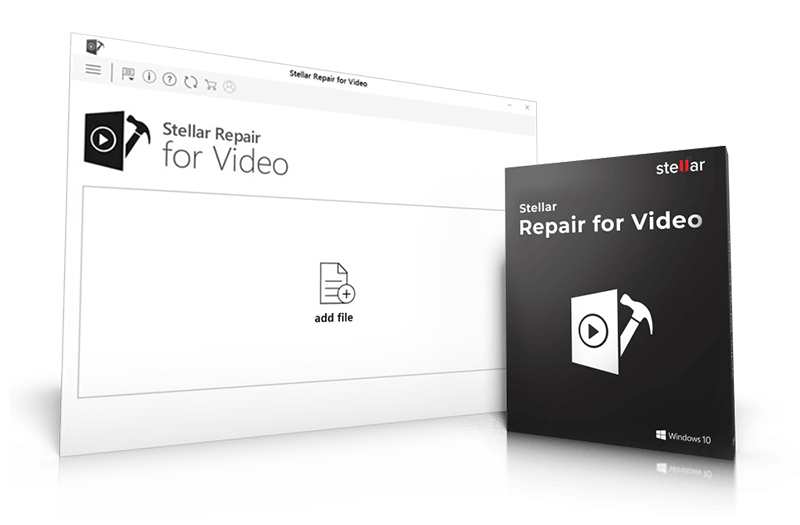 Repareert zwaar beschadigde video bestanden met behulp van voorbeeld (sample) bestanden
Repareert stotteren, flikkeren, wazige en andere video problemen
Voorvertont gerepareerde video's voordat ze opgeslagen worden
Repareer video's van elke camera
Stellar Repair for Video kan video's repareren die zijn gemaakt met alle toonaangevende cameramerken – Canon®, Sony®, Go Pro®, Olympus®, Nikon®, Fuji®, Samsung®, Panasonic®, DJI®, Parrot®, Skydio®, Blackmagic® enz...
Ondersteunt alle opslagmedia – SD kaarten, USB flash drives, HDD's enz...
Repareert corrupte video's hersteld van corrupte media
Repareert video's gemaakt door DSLR, camcorders, CCTV, drone, dashcam, point and shoot, mirrorless, Android en iPhone enz...
Complete video reparatie oplossing voor Windows & Mac gebruikers
Stellar Repair for Video is een complete digitale video reparatie oplossing voor Windows en Mac gebruikers. Ondersteuning voor populaire video bestandsformaten, camera merken, opslag media, en de mogelijkheid om alle soorten corrupties te repareren, maken de software de beste video reparatie tool voor iedereen.
Geteste camera's met onze software voor succesvolle resultaten
Ons expert team heeft de software rigoureus getest voor het repareren van corrupte video bestanden die met alle leidende camera merken en apparaten in de wereld gemaakt zijn. Deze omvatten merken zoals Sony®, Canon®, Nikon®, FujiFilm®, GoPro®, DJI® (Mavic, Phantom), Panasonic®, Samsung®, Olympus®, Flip Video®, Pentax®, Mamiya®, Sigma®, en Blackmagic®. De software herstelt ook videobestanden die met Android®-telefoon- en iPhone®-camera's, dashcam- en CCTV-camera's en meer gemaakt zijn.