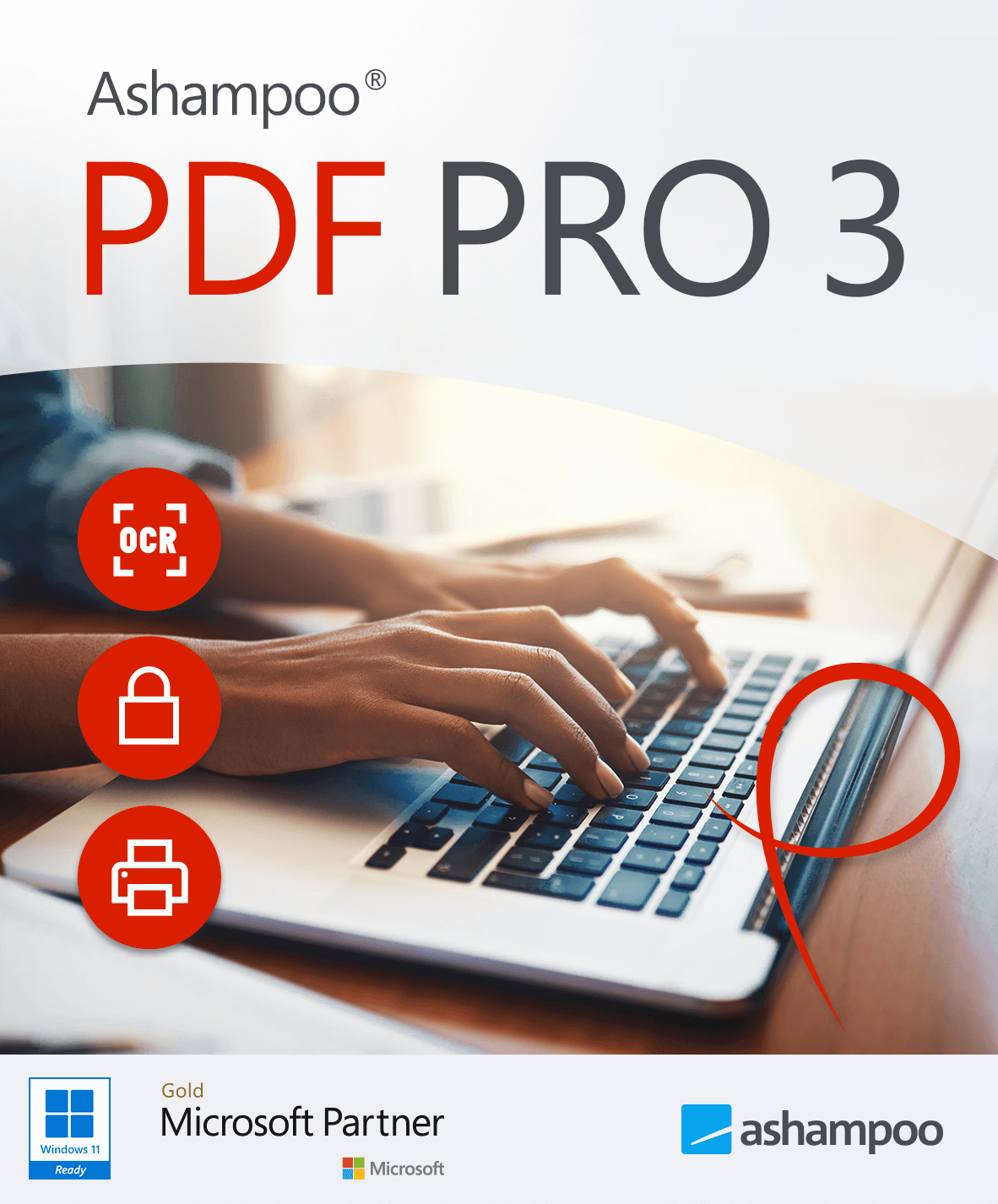 Ashampoo® PDF Pro 3
Product info
Overview
Version: 3.0.8
ID: 0574
Release date: 2021/11/01
Update release date: 2022/11/30
Trial Period: 30 days
Category: Office Software
Pricing and languages
Price: EUR 70, USD 70, GBP 63, AUD 100, BRL 230, CAD 100, CHF  80, CNY 550, DKK  520, HKD 680, HUF  18,000, MXN 1,500, NOK  670, NZD 100, PLN  270, RUB  4,700, SEK  650, TRY  440, TWD 2,500
Languages: British English, Chinese (simplified), Chinese (traditional), Czech, Danish, Dutch, English, Finnish, French, German, Hungarian, Italian, Polish, Portuguese, Portuguese (Brazilian), Rumanian, Russian, Serbian, Slovakian, Slovenian, Spanish, Swedish, Turkish
Size: 343,00 MB
Program artwork and Ashampoo logo
Download mediapack
The media package contains all relevant graphics for use in your work. Aside from program artwork, it also includes our logo.
Download media package here
Highlights
- Includes virtual PDF printer for PDF creation from any program
- Create and edit interactive forms
- Legally safe bates numbering
- Handy elegant ribbon-based interface
- Eye-friendly dark mode for increased productivity
- Customizable accessbar with all important functions
- Fast one-click switching between work modes
- Seamless document zoom
- New fold-out elements for access to essential features
System requirements
Operating System
Windows 11, Windows 10, Windows 8, Windows 7
Requirements
Any device that supports the operating systems listed above.
Other
An Internet connection is required to activate the program. The program license is verified repeatedly at regular intervals.
Keywords
pdf to word, pdf to excel, pdf converter, compress pdf, combine pdf, word to pdf, excel to pdf, pdf to jpg, jpg to pdf, split pdf, edit pdf, Convert PDF, Create PDF, PDF Utility, PDF software, PDF viewer, PDF program, create PDF, PDF file, covert PDF, compress, encrypt, split, PDF Watermark, Rotate PDF, batch processing, PDF Numbers