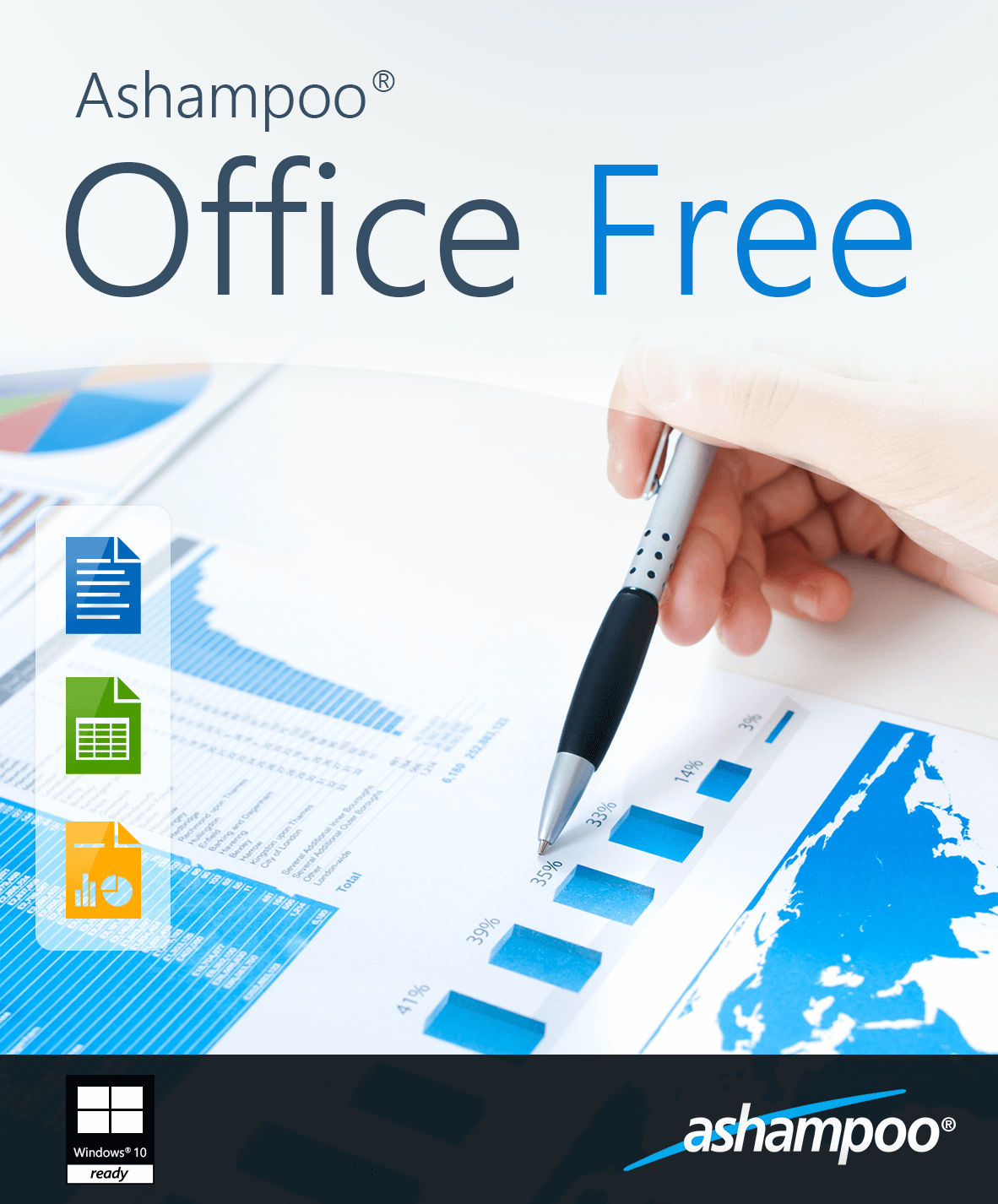 Ashampoo® Office Free
Product info
Overview
Version: 12.0.0.959
ID: 0738
Release date: 2016/12/13
Update release date: 2016/12/13
Category: Office Software
Pricing and languages
Languages: Arabic, Chinese (traditional), Dutch, English, French, German, Greek, Hungarian, Italian, Japanese, Portuguese, Russian, Spanish, Turkish
Size: 104,00 MB
Program artwork and Ashampoo logo
Download mediapack
The media package contains all relevant graphics for use in your work. Aside from program artwork, it also includes our logo.
Download media package here
Highlights
- High MS Office compatibility
- 3 modules that cover all classic office tasks
- DirectX-based animations and slide transitions
- Fast document navigation through handy sidebar
- Support for Microsoft Office AutoForms
- Extensive drawing and graphics features with effects, e.g. mirroring
- More than 330 built-in calculations and over 70 chart types
- TextArt module for font effects
- High performance and compatibility, also on older systems
- Various template designs
System requirements
Operating System
Windows 11, Windows 10
Requirements
Any device that supports the operating systems listed above.
Other
An Internet connection is required to activate the program. The program license is verified repeatedly at regular intervals.
Full administrative rights are required to use the program.