Music making, the easy way
Want to turn your love of music into real songs? MUSIC MAKER lets you build your own tracks and beats in any style or genre. It's fast. It's flexible. And it doesn't take any experience to get you started. In fact, you'll get amazing results faster than with any other music production software.
The perfect start to making music on your PC!
MAGIX Music Maker instantly puts you in the fast lane of music making–no prior experience required. The built-in massive music library with ready-to-use loops, instruments and effects will have you create musical masterpieces in no time with its foolproof drag and drop handling. Turn your PC into a digital audio workstation and combine and mix to your heart's delight. Use high-quality beats and vocals and polish your songs with flexible software instruments and studio-quality audio effects. Make your musical dreams a reality and produce your own songs with MAGIX Music Maker !
Full disclosure: Music Maker is provided free of charge by our partner Magix. The offer is for the sound libraries that usually sell for a lot more! See for yourself!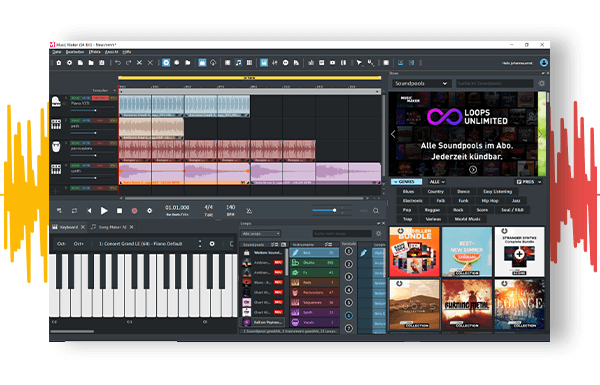 Produce your own songs–no prior experience required
Your entry into the world of music production couldn't be any easier: Select a song template, pick a soundpool with sounds and loops and start arranging the tracks. With MAGIX Music Maker, you don't have to be a professional to achieve professional results! Discover your creative audio potential and fine-tune your songs with numerous effects and additional vocals. There's absolutely no need to read music or play an actual instrument here!
Want even more customizability? We've got you covered!
Naturally, even the most massive of audio libraries will only get you so far–especially if you seek to add an individual touch! Got a MIDI keyboard, drum pad controller or microphone on hand? Terrific! Plug it in and jam away! Become a real artist and use MAGIX Music Maker to combine your own tracks with the presets for unlimited creative freedom! Bringing your own music ideas to life has never been so easy. Here's your chance to make your very own guitar solo the centerpiece of a real song!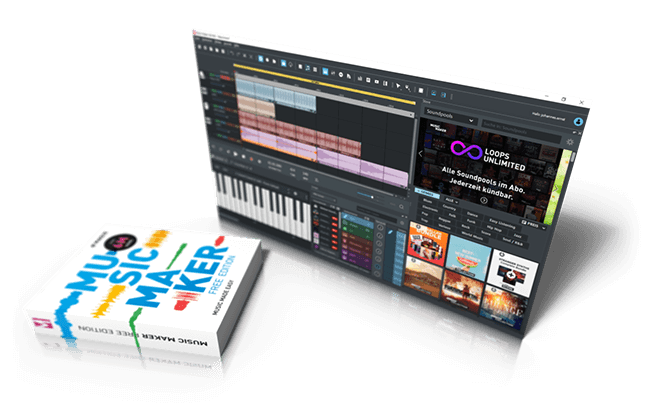 Everything just fits!
With MAGIX Music Maker, you decide where your musical journey will take you. Classic rock, pumping basses or gentle strings, the decision is yours. All loops and samples just blend in with your arrangements, as if by magic, for that perfect harmonious musical tapestry–no dissonance! You just drag and drop away while the program ensures musical perfection every time! Remember that circle of fifths from highschool? You most certainly won't be needing it here!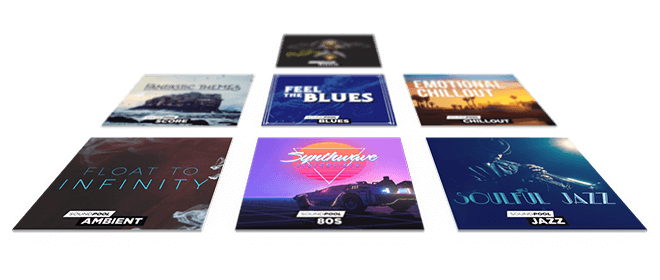 Smart guided song writing
MAGIX Music Maker truly is for everyone because the program is chock-full of smart helpers located exactly where beginners need them. Use drag & drop to select and arrange song segments, beats and tunes as freely positionable building blocks. Work with up to seven audio tracks and produce professional-grade quality songs! It's your own personal music room and it's all about enjoying yourself and discovering your musical creativity. You'll be having a fantastic time, count on it!
More sounds, more effects, more melodies?
This offer includes a total of seven valuable soundpools. Work with thousands of sounds, loops and song fragments, and start producing your own songs today! Enjoy heaps of grandiose sounds at an unbeatable bargain price!
Only from Ashampoo: MAGIX Music Maker + Massive sound library!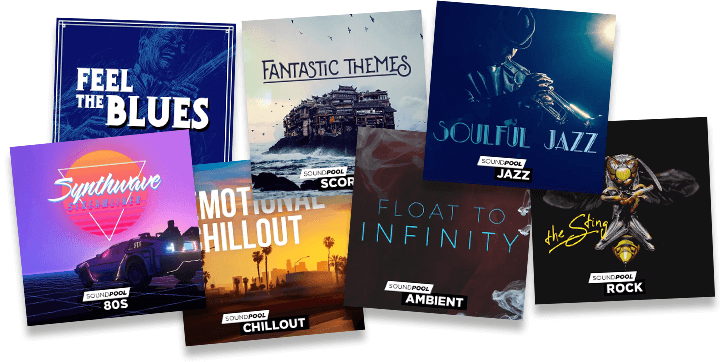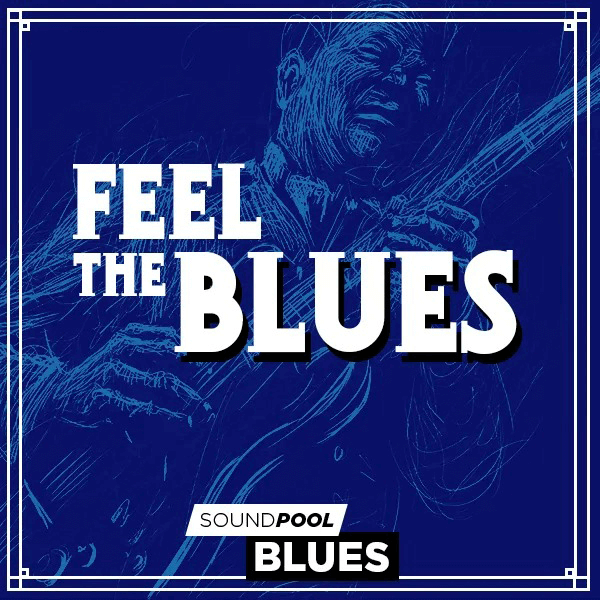 Feel the Blues
Feel the Blues is packed with electric guitars, alt and tenor saxophones, pianos, and harmonicas. These stylish tracks feature professional musicians and take listeners to a world of smoky underground clubs brimming with legendary performances. Now you can add a touch of timeless elegance to your tracks with MAGIX Feel the Blues. The sound pool comes with a curated collection of shuffles, single notes, various grooves, and special endings.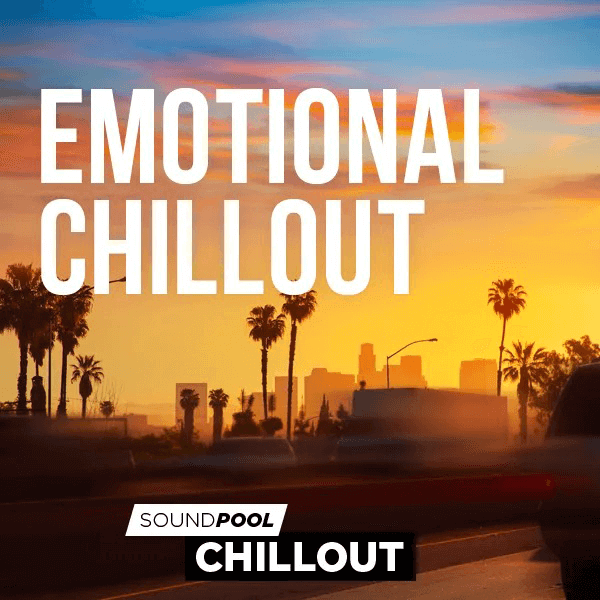 Emotional Chillout
A soundpool that both touches and calms listeners on an emotional level. Billowing synth sounds create a sonic tapestry underlined by smooth drums and vocals.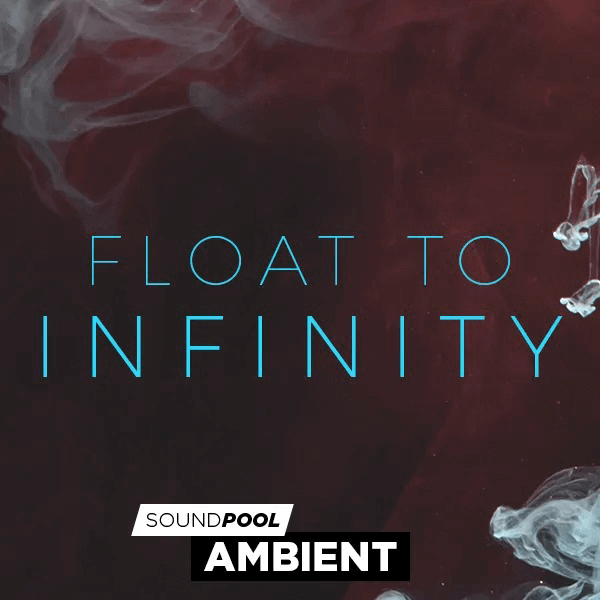 Float to Infinity
Agitated synths settled down by soft piano sounds and drums beating in harmony. Perfect for creating sonic tapestries and chilling trips through space and time. This ambient sound pool offers a compelling blend of diverse sequencing and synth loops, distant strings, calm pads, and subtle xylophone vibes.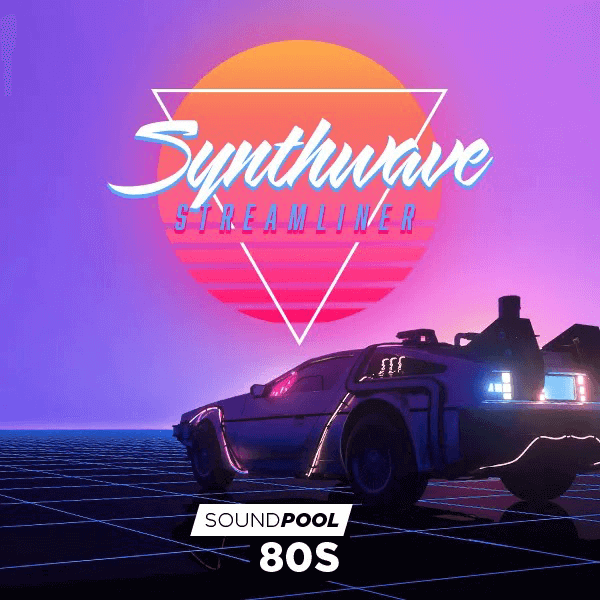 Synthwave Streamliner
The 80s were colorful and synth-heavy–and you can relive the glorious past with our sound pool! Over 100 synth loops are waiting to become part of your new songs. Bring back the 80s and enjoy glorious synth pop from the past!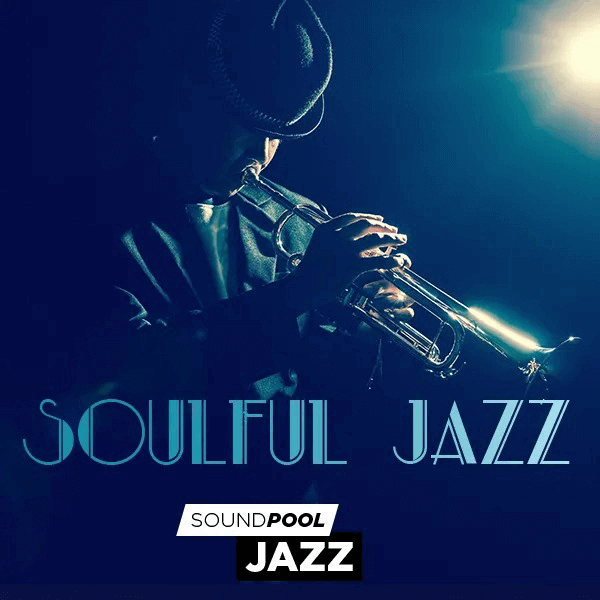 Soulful Jazz
A jazzy love poem to soul: dreamy sax melodies, subtle vocals, harmonically arranged bass sequences and almost humble piano chords. Jazz meets soul music.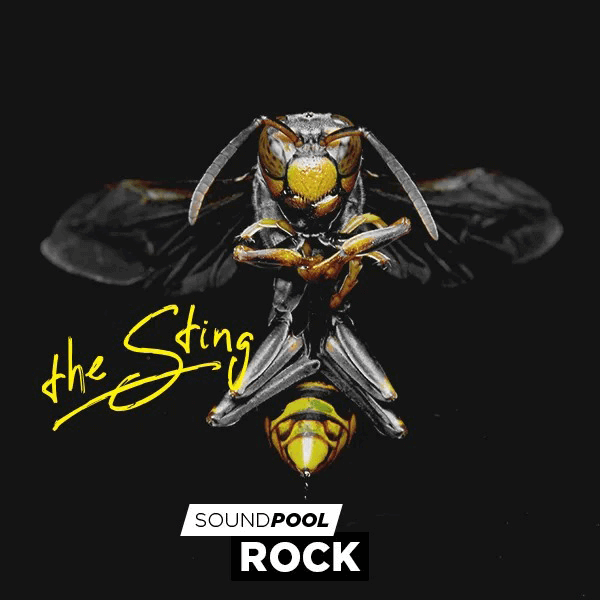 The Sting
Acoustic guitar chords full of feeling underline the sad story of a fragile female voice. And even the drums hammer it home: The hurt is deep.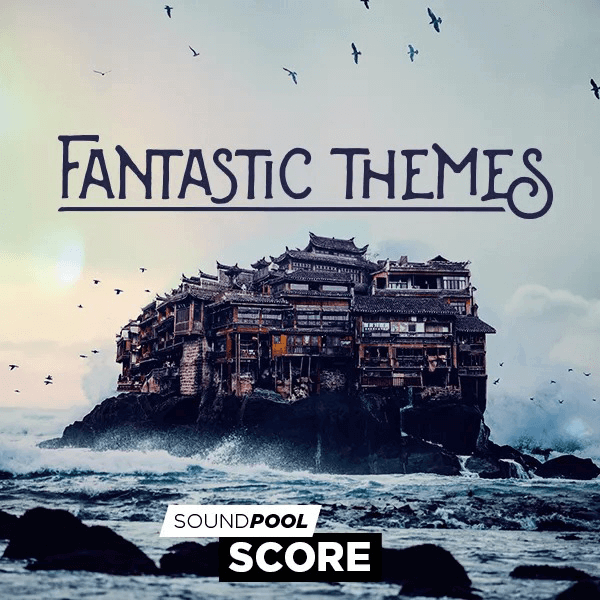 Fantastic Themes
Fantastic Themes for fantastic movie scores. This phenomenal collection of cinematic sounds is guaranteed to create musical excitement. The pool boasts a total of 413 first-rate samples, including numerous brass, choir, string, and woodwind loops. Fantastic Themes is the perfect choice for gripping soundtracks!
All Soundpools on www.producerplanet.com come in Ogg Vorbis or 24bit/44.1kHz PCM WAV format
All audio files with a non-commercial license are licensed and royalty-free for non-commercial use. You can also buy commercial licenses for Soundpools at the www.producerplanet.com website.