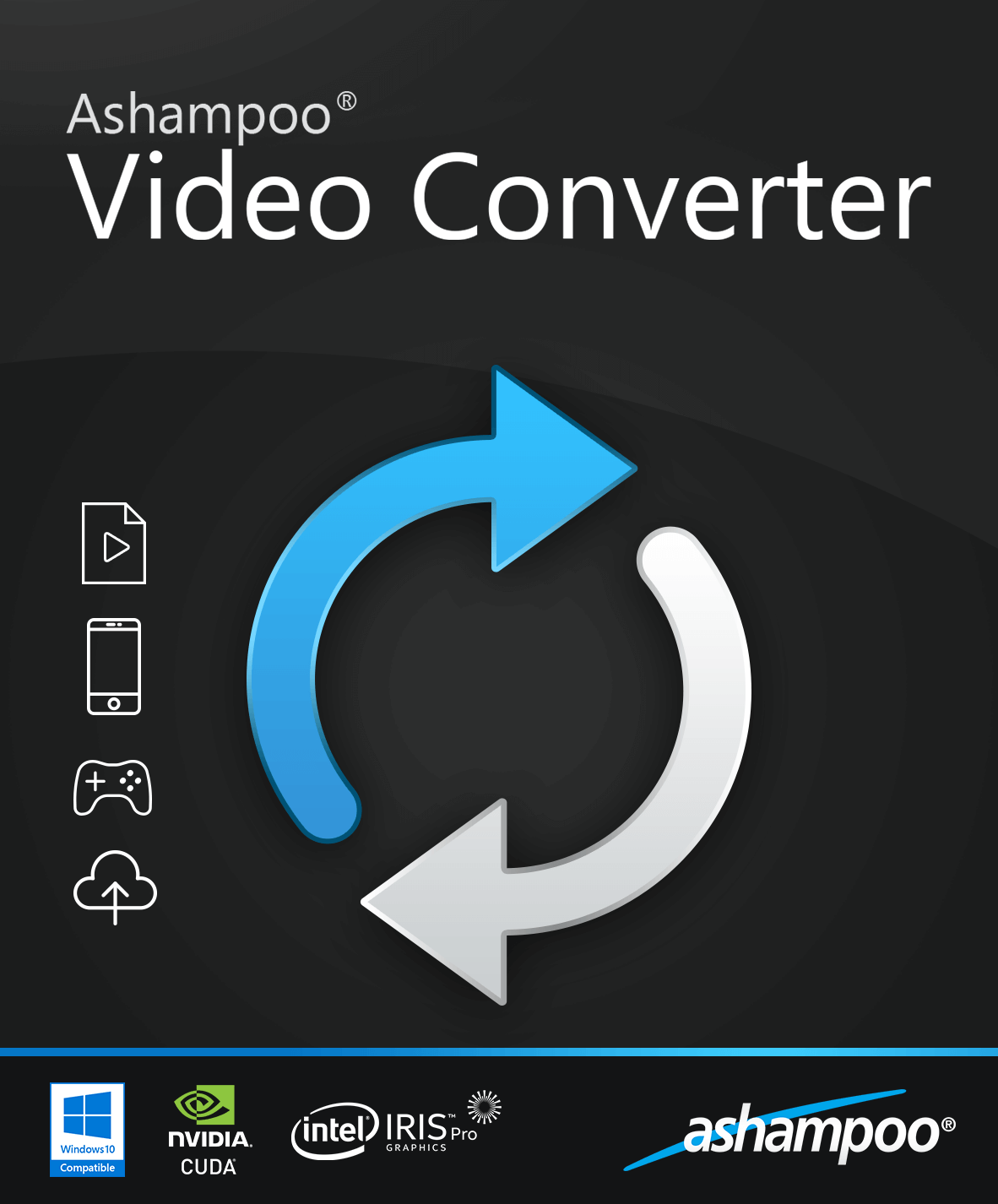 Ashampoo® Video Converter
Product info
Overview
Version: 1.0.2
ID: 0096
Release date: 2017/04/10
Update release date: 2018/10/04
Trial Period: 30 days
Category: Multimedia Software
Pricing and languages
Price: EUR 40, USD 40, GBP 35, AUD 60, BRL 130, CAD 60, CHF  50, CNY 300, DKK  300, HKD 340, HUF  12,500, MXN 600, NOK  350, NZD 60, PLN  160, RUB  2,200, SEK  390, TRY  250, TWD 1,400
Languages: British English, Bulgarian, Catalan, Chinese (simplified), Chinese (traditional), Czech, Dutch, English, Finnish, French, German, Greek, Hungarian, Italian, Norwegian Nynorsk, Polish, Portuguese, Portuguese (Brazilian), Rumanian, Russian, Serbian, Serbian, Slovakian, Slovenian, Spanish, Spanish (Argentina), Swedish, Turkish
Size: 50,00 MB
Program artwork and Ashampoo logo
Download mediapack
The media package contains all relevant graphics for use in your work. Aside from program artwork, it also includes our logo.
Download media package here
Highlights
Feature highlights:
- Convert videos to any common format
- Intuitive program design for easy handling
- Presets for iPad, iPhone, Apple TV, all common Android devices, PlayStation, Xbox, Windows Phone
- Perfect for Facebook, Youtube, MyVideo, Dailymotion and Vimeo videos
- Accelerated conversion through NVENC and Intel HD Graphics technology
- Resolutions up to 4K
System requirements
Operating System
Windows 10, Windows 8 / 8.1, Windows 7
Processor
Dual-core processor with 2.4 GHz or better
RAM
4 GB or higher for HD quality editing / production
Other
An Internet connection is required to activate the program. The program license is verified repeatedly at regular intervals.