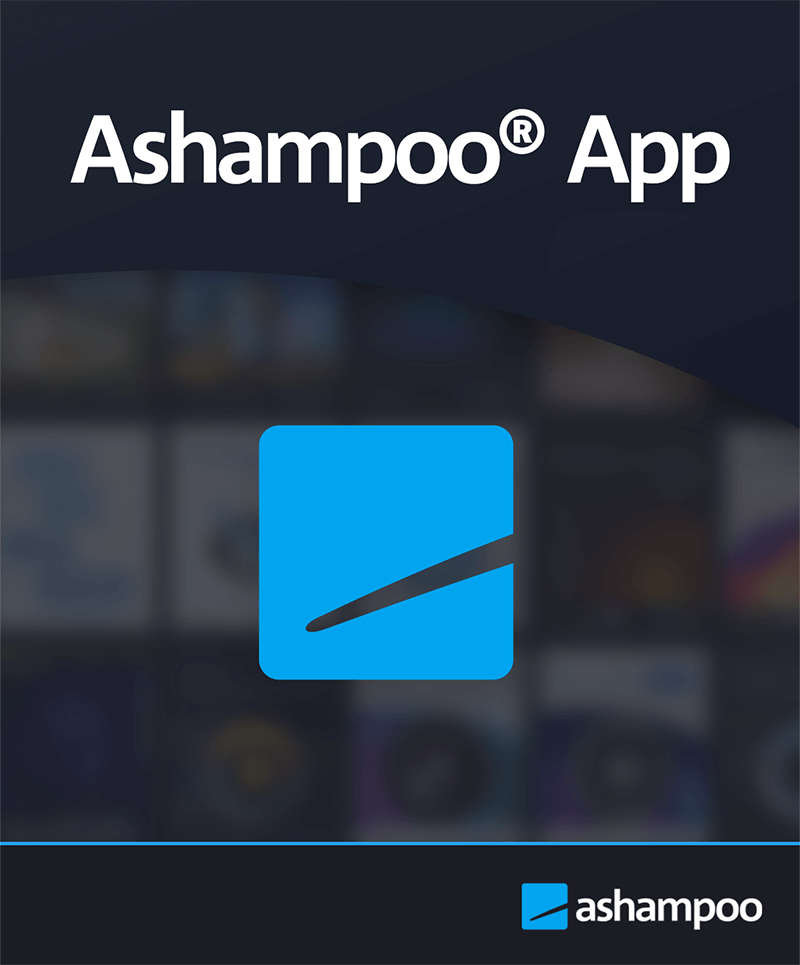 Ashampoo® Connect
Product info
Overview
Version: 1.8.173
ID: 0401
Release date: 2020/07/21
Update release date: 2023/11/28
Category: Tools & Utilities
Pricing and languages
Languages: Chinese (simplified), Chinese (traditional), Danish, Dutch, English, French, German, Greek, Hungarian, Italian, Norwegian, Polish, Portuguese, Portuguese (Brazilian), Russian, Spanish, Swedish, Turkish
Size: 108,00 MB
Program artwork and Ashampoo logo
Download mediapack
The media package contains all relevant graphics for use in your work. Aside from program artwork, it also includes our logo.
Download media package here
Highlights
- Exclusive offers and free software
- All updates and license keys under a single roof
- Easy buying and unlocking of software
- All news around the Ashampoo company
- Direct access to customer service, manuals and FAQs
- Ashampoo Blog and social network connectivity included
- No more hunting for the best price
- Low on resources
- Secure data encryption
- Available for all platforms
System requirements
Operating System
Windows 11 64-Bit | Windows 10 64-Bit | Android 5 | iOS 11.0
Software:
Microsoft .NET Framework 4.8
Requirements
Any device that supports the operating systems listed above.
Other
Full administrative rights are required to use the program.
Keywords
Ashampoo Connect, Ashampoo customers, Service; Unlock software; Program licenses; Ashampoo News; Download manager; Software installation; Updates; Free software; Freeware; Deals; Ashampoo Support; Ashampoo Feedback; Connect Android App; Connect iOS App; Connect Windows;