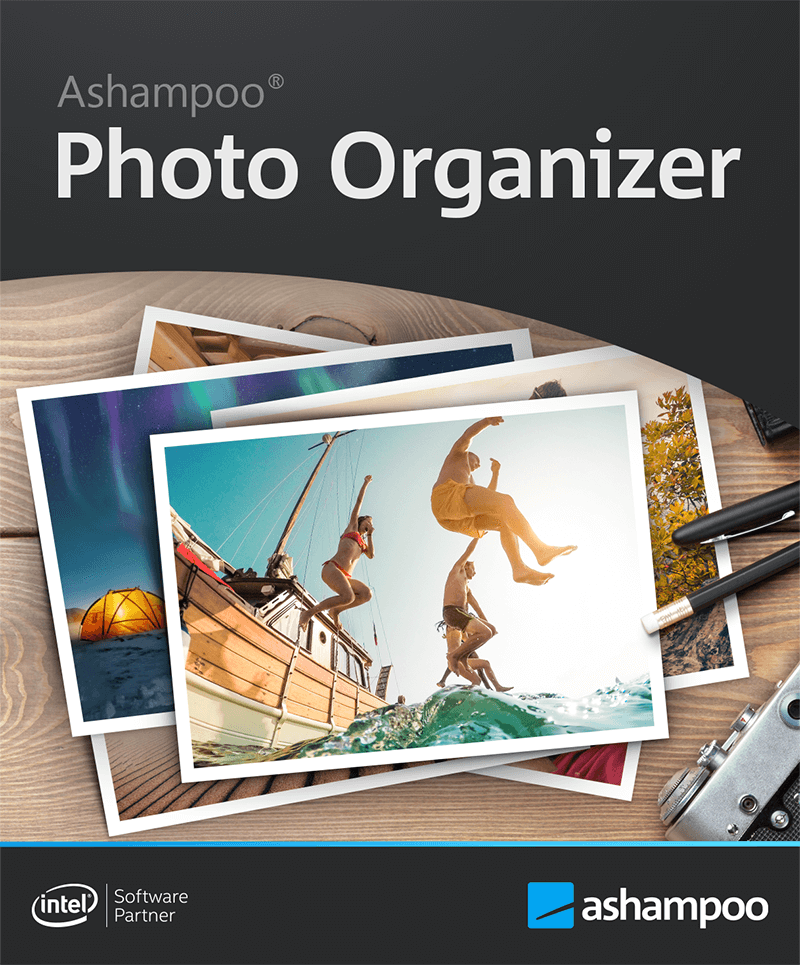 Ashampoo® Photos
Product info
Overview
Version: 23.48.15
ID: 10103
Release date: 2023/10/09
Update release date: 2023/11/28
Category: Multimedia Software
Pricing and languages
Languages: Chinese (simplified), Czech, Dutch, English, French, German, Hungarian, Italian, Polish, Portuguese (Brazilian), Spanish, Turkish
Size: 1,00 MB
Program artwork and Ashampoo logo
Download mediapack
The media package contains all relevant graphics for use in your work. Aside from program artwork, it also includes our logo.
Download media package here
Highlights
- Neatly manages photos from multiple devices, file locations, and cloud services
- Auto-generated and updated smart albums based on ratings, tags, locations, etc.
- Supported formats: JPEG, PNG, RAW (CR2 & RAF, no cloud support)
- Intuitive search engine (rating, tags, location, time, etc.)
- Read & Write metadata with optional XMP support
- Compatible with system-default Apple & Android photo apps
- Cloud support: OneDrive & Dropbox
- Runs on Windows, Android, iOS* & macOS*
- Publicly accessible feedback forum for ideas and feature requests
*under development
System requirements
Operating System:
Windows 11, Windows 10(x64), Android (min V. 10)
Requirements
Any device that supports the operating systems listed above.
Other
An Internet connection is required to activate the program. The program license is verified repeatedly at regular intervals.
Keywords
Photo management, Organising photo collections, tagging photos, Intuitive search, Edit metadata, Create Smart Albums, Cloud compatibility, Windows & macOS, Performance, Security, XMP Sidecar Files, image organisation, App for photos,