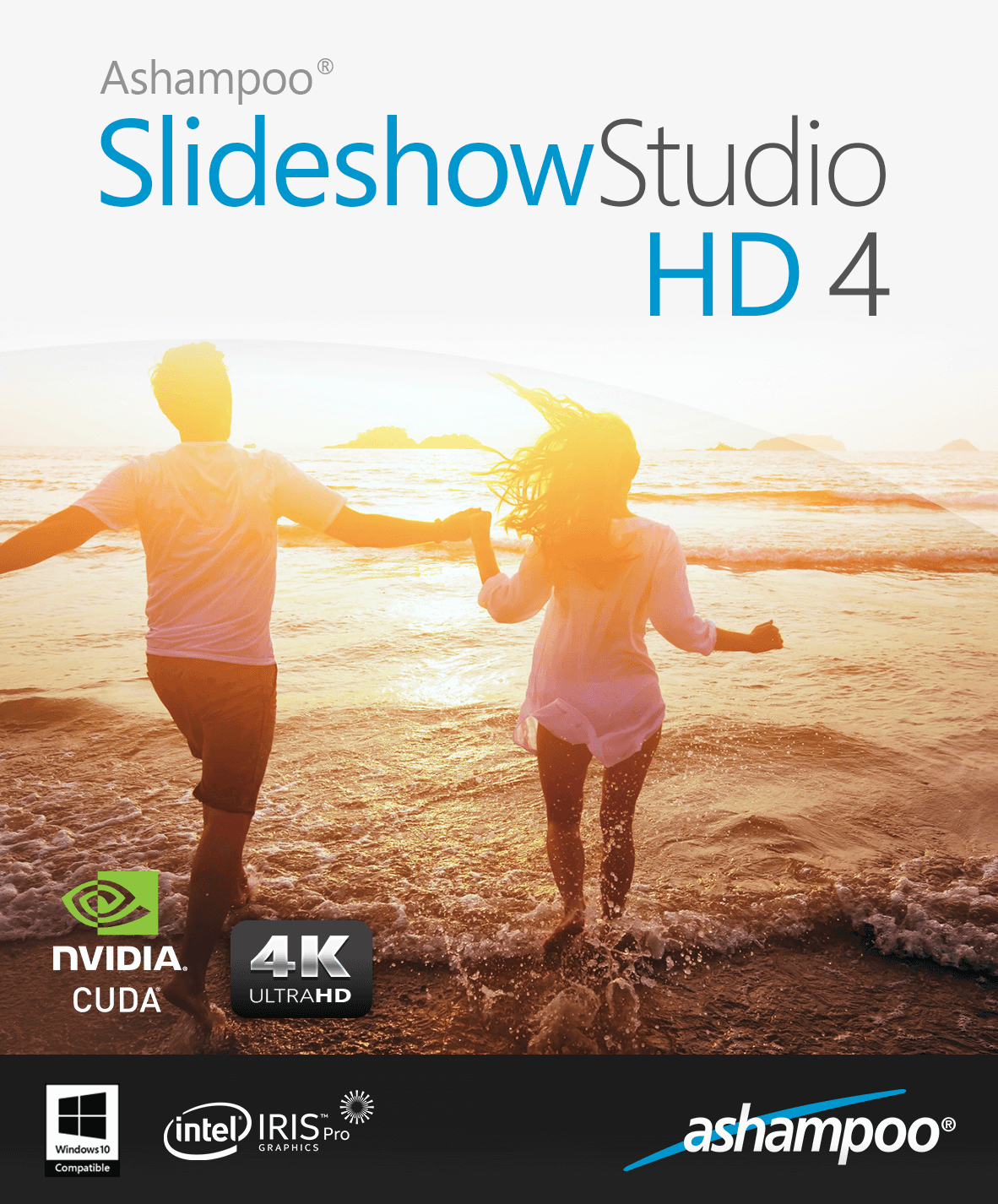 Ashampoo® Slideshow Studio HD 4
Product info
Overview
Version: 4.0.9
ID: 1066
Release date: 2016/07/11
Update release date: 2019/01/28
Trial Period: 40 days
Category: Multimedia Software
Pricing and languages
Price: EUR 30, USD 30, GBP 25, AUD 50, BRL 120, CAD 50, CHF  30, CNY 200, DKK  230, HKD 300, HUF  8,500, MXN 500, NOK  270, NZD 50, PLN  120, RUB  2,000, SEK  300, TRY  190, TWD 1,000
Languages: Arabic, Belorussian, British English, Bulgarian, Catalan, Chinese (simplified), Chinese (traditional), Croatian, Czech, Danish, Dutch, English, Finnish, French, German, Greek, Hungarian, Italian, Japanese, Latvian, Norwegian, Norwegian Nynorsk, Polish, Portuguese, Portuguese (Brazilian), Rumanian, Russian, Serbian, Serbian, Slovakian, Slovenian, Spanish, Spanish (Argentina), Swedish, Turkish, Ukrainian, Vietnamese
Size: 53,00 MB
Program artwork and Ashampoo logo
Download mediapack
The media package contains all relevant graphics for use in your work. Aside from program artwork, it also includes our logo.
Download media package here
Highlights
Feature highlights:
- Wizards to create slideshows with ease
- New format support for Apple, Android, Sony and Microsoft devices
- Slideshows now also as MKV, VP9 and MP4 files with resolutions up to 4K
- Create slideshows quickly and easily
- Templates and designs for every occasion
- Add voice narration and sound to videos
- Various transitions for vibrant slideshows
- Work creatively with overlays, comments and effects
- 125 new transition effects
System requirements
Operating System
Windows 10, Windows 8 / 8.1, Windows 7
Requirements
Any device that supports the operating systems listed above.
Other
An Internet connection is required to activate the program. The program license is verified repeatedly at regular intervals.
Keywords
slideshow, make video slideshow, video from pictures, add transitions, slideshow creator, making slideshow, slideshow maker, slideshow maker with music, create slideshow