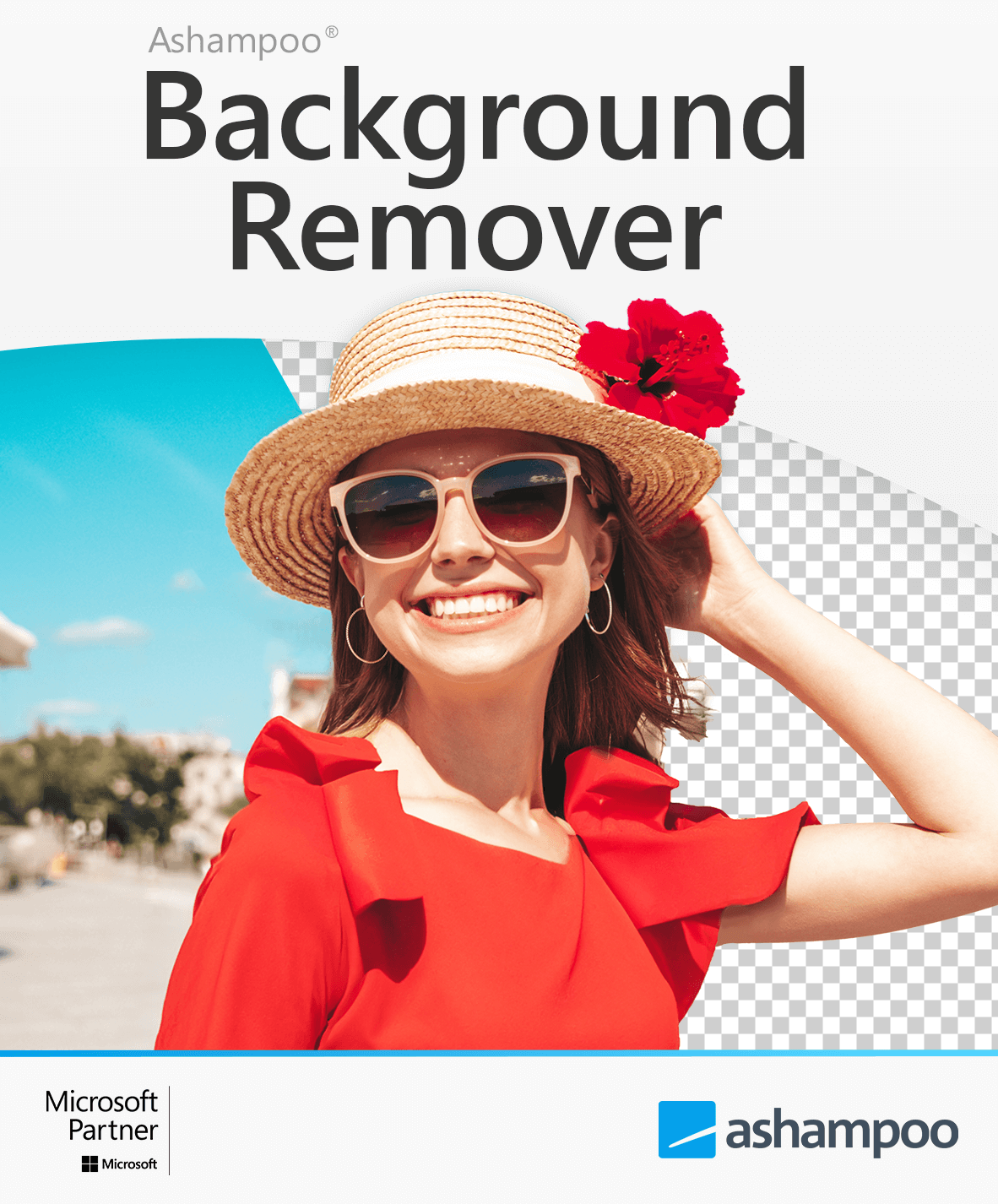 Ashampoo® Background Remover
Product info
Overview
Version: 1.0.1
ID: 2157
Release date: 2023/09/12
Update release date: 2023/09/26
Category: Multimedia Software
Pricing and languages
Price: EUR 20, USD 20, GBP 15, AUD 30, BRL 50, CAD 30, CHF  20, CNY 150, DKK  190, HKD 200, HUF  6,000, MXN 330, NOK  200, NZD 30, PLN  70, RUB  1,300, SEK  200, TRY  130, TWD 800
Languages: Bulgarian, Catalan, Chinese (traditional), Czech, Danish, Dutch, English, Finnish, French, German, Greek, Italian, Korean, Norwegian, Norwegian Nynorsk, Polish, Portuguese (Brazilian), Rumanian, Russian, Serbian, Slovakian, Slovenian, Spanish, Spanish (Argentina), Turkish
Size: 322,00 MB
Program artwork and Ashampoo logo
Download mediapack
The media package contains all relevant graphics for use in your work. Aside from program artwork, it also includes our logo.
Download media package here
Highlights
- Easy object cropping
- Replace image backgrounds
- Smart object detection
- Auto-detects minute details like hair
- Manually add or remove objects and people
- Smooth fine-tuning
- Add new image backgrounds
- Individually save cropped objects
- Send cropped objects to other applications via system clipboard
- Beginner-friendly and time-saving
- Bokeh effect to unsharpen backgrounds



System requirements
Operating System
Windows 11 64-Bit, Windows 10 64-Bit
Requirements
Any device that supports the operating systems listed above.
RAM
Other
An Internet connection is required to activate the program. The program license is verified repeatedly at regular intervals.
Keywords
Remove background, Object isolation, Photo retouching, Photo editing, Automatic object detection, Hair removal, Photo composition, Background replacement, Image post-processing, Graphic design, Cutout images, Intuitive image editing tool, Fast image isolation, Easy background removal, Time-saving image editing, Precise object selection, Professional photo editing, Creative image design, Image enhancement, Efficient image retouching,