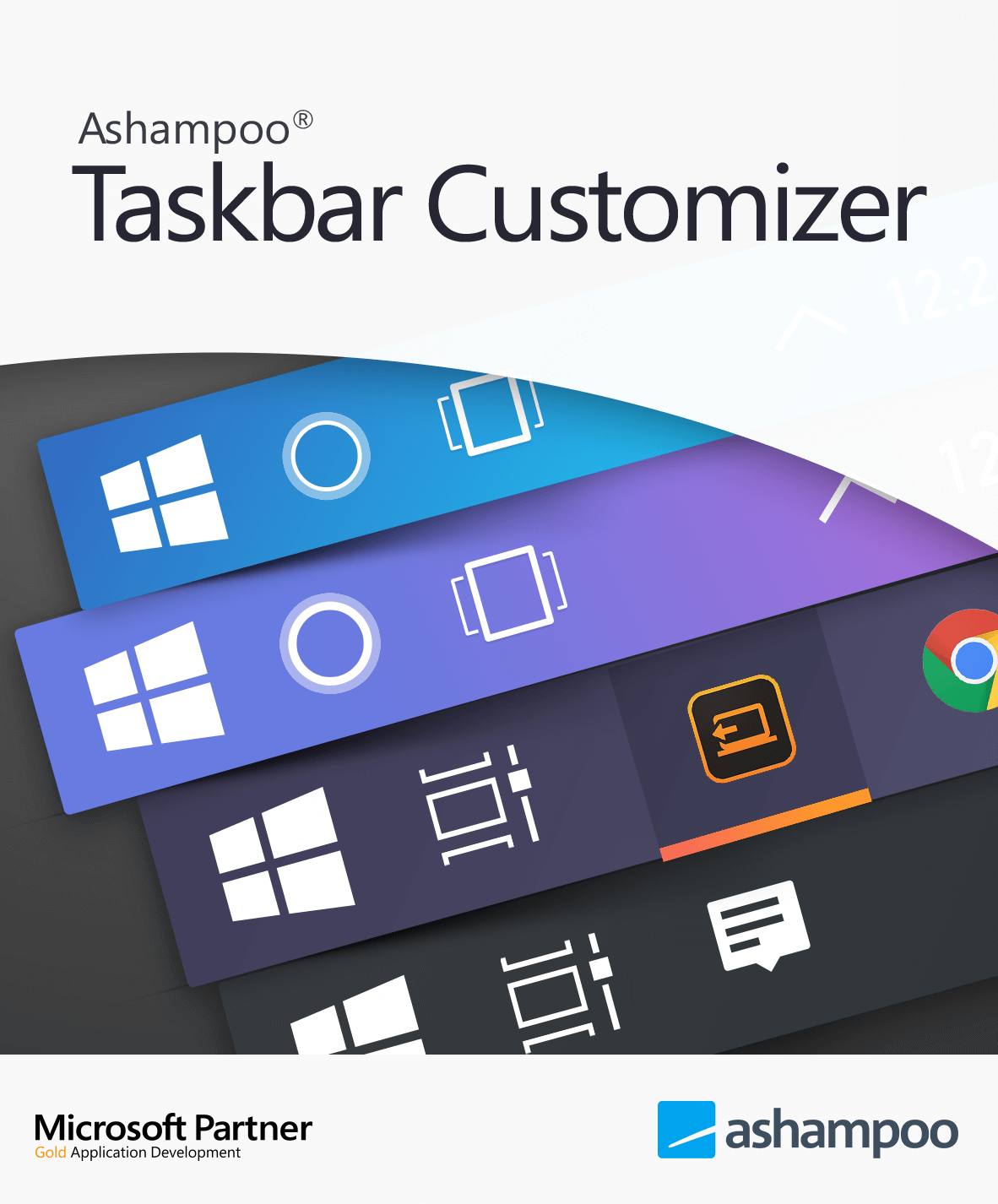 Ashampoo® Taskbar Customizer
Product info
Overview
Version: 1.00.00
ID: 5906
Release date: 2020/01/20
Category: System Utilities
Pricing and languages
Price: EUR 14.99, USD 14.99, GBP 9.99, AUD 19.99, BRL 39.99, CAD 19.99, CHF  19.99, CNY 99, DKK  109, HKD 149, HUF  4,900, MXN 249, NOK  149, NZD 24.99, PLN  59.99, RUB  949, SEK  149, TRY  93, TWD 599
Languages: Catalan, Chinese (simplified), Chinese (traditional), Czech, Danish, Dutch, English, Finnish, French, German, Greek, Hungarian, Japanese, Korean, Norwegian, Norwegian Nynorsk, Polish, Portuguese, Portuguese (Brazilian), Rumanian, Russian, Serbian, Serbian, Slovakian, Spanish, Swedish, Turkish
Size: 6,00 MB
Program artwork and Ashampoo logo
Download mediapack
The media package contains all relevant graphics for use in your work. Aside from program artwork, it also includes our logo.
Download media package here
Highlights
- Make the taskbar invisible
- Customizable opacity
- Freely selectable taskbar color
- Optional auto-run with Windows
System requirements
Operating System
Windows 10
Requirements
Any device that supports the operating systems listed above.
Other
An Internet connection is required to activate the program. The program license is verified repeatedly at regular intervals.