Repairs Corrupt Photos Like New
Stellar Repair for Photo software repairs corrupt photos and restores your prized memories. The powerful software can fix any kind of image corruption and makes them sharp and vivid.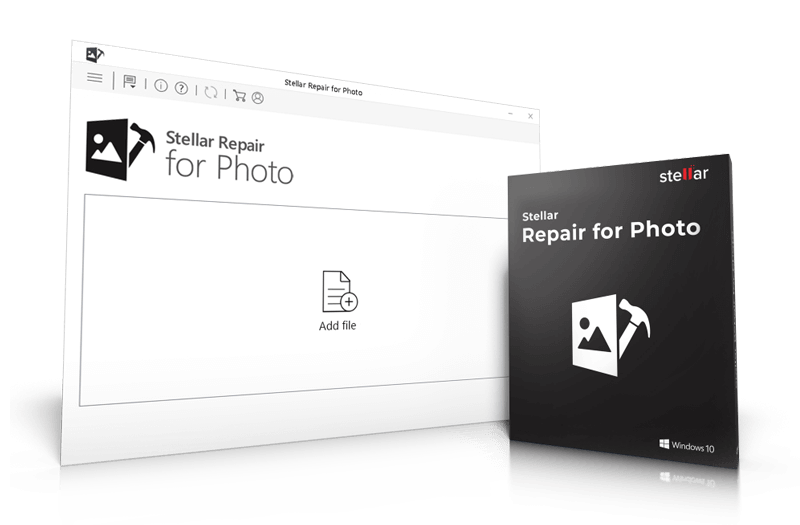 Repairs distorted, blurry, pixelated, & greyed-out images
Fixes corrupt header & invalid image file structure
Extracts thumbnails of severely corrupt images
Repairs severely corrupt photos by using sample files
Repairs Photos Stored in any Camera Memory Card
Repair photos shot with all kinds of cameras and saved in any digital storage device. The photo repair software supports all Mac & Windows computer drives, USB flash drives, memory stick, SD card, and other storage media used in camera, drone, CCTV, Android phones etc.
Supports all camera memory cards: SDXC, SDHC, memory stick, etc.
Repairs photos taken with DSLRs, Android phones, iPhone, action cameras, etc.
Repairs RAW files of popular camera brands — Nikon®, Canon®, Sony®, Olympus®, etc
Repairs Multiple Photos at One go
The photo repair utility can simultaneously repair unlimited number of photos of same or different formats. Stellar Repair for Photo offers a quick and easy way to repair hundreds of corrupt, broken or damaged files stored in any drive or media.
Extracts Thumbnails of Severely Corrupt Photos
Your photos may be severely corrupt beyond repair. The advanced Stellar Photo Repair software extracts the embedded thumbnails in case of severely corrupt image files without compromising their visual fidelity.
Fixes Various Photo Corruption Issues
Stellar Repair for Photo fixes your completely unreadable image files even under the situations of corrupt header, corrupt data, invalid image file structure, unknown or invalid marker, missing SOS marker etc. You can repair inaccessible, greyed-out, grainy, blurry images or those showing errors as well.
Repairs Severely Corrupt JPEG Photos using Sample File
The software offers an 'Advanced Repair' option for severely corrupt JPEG/JPG images. It uses the 'sample file' — a working JPEG file created using the same device as your corrupt file — to fix complex corruption issues in JPEG/JPG photos. The software uses information from the sample to fix severe corruptions in JPEG photos.