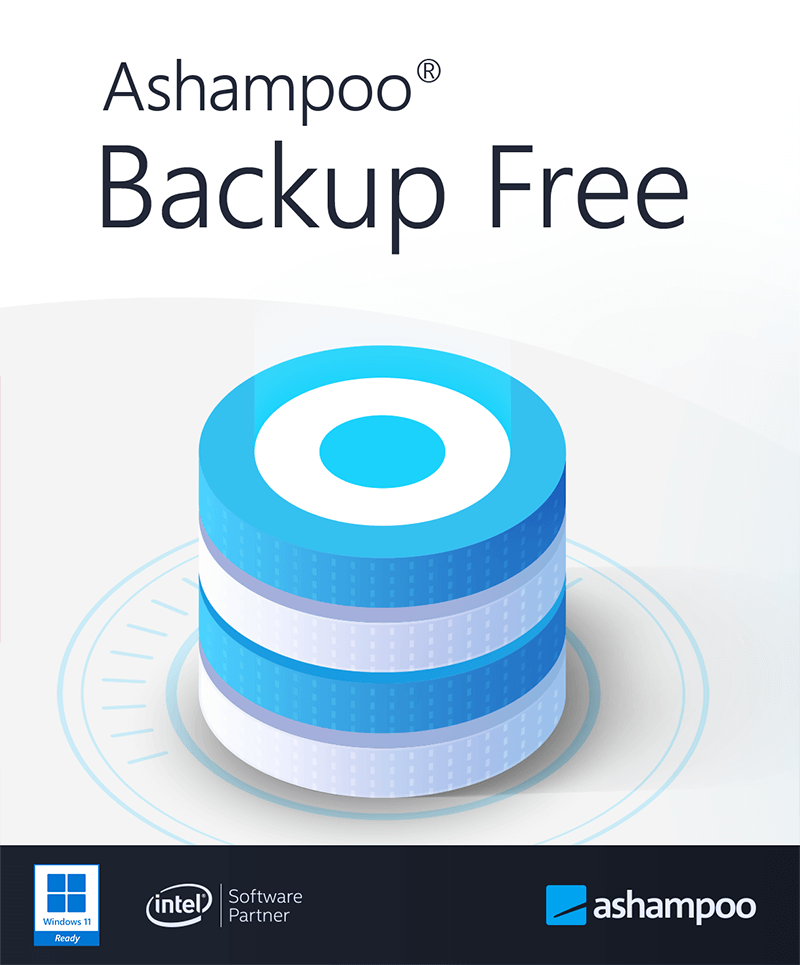 Ashampoo® Backup FREE
Product info
Overview
Version: 17.03
ID: 1959
Release date: 2022/06/23
Update release date: 2023/01/09
Category: System Utilities
Pricing and languages
Languages: British English, Bulgarian, Catalan, Chinese (traditional), Czech, Danish, Dutch, English, Finnish, French, German, Hungarian, Portuguese (Brazilian), Russian, Serbian, Serbian, Slovakian, Slovenian, Spanish, Turkish
Size: 102,00 MB
Program artwork and Ashampoo logo
Download mediapack
The media package contains all relevant graphics for use in your work. Aside from program artwork, it also includes our logo.
Download media package here
Highlights
- Help with system crashes and malware/ransomware infections
- Data backups for maximum protection against hardware issues
- Recovery of bootable operating systems
- Easy backup plan creation
- Data recovery
- File, partition, hard disk, browser, and address book backups
System requirements
Operating System
Windows 11, Windows 10
Requirements
Any device that supports the operating systems listed above.
Other
An Internet connection is required to activate the program. The program license is verified repeatedly at regular intervals.
Full administrative rights are required to use the program.
Keywords
Backup, Data, Drive, Files, Storage, Computer, Backups, Hard , Cloud, External, Backing , System, Drives, Online, Security, Restore, Backup Software, Cloud, Process, Lose, , Solution, Complete