Backup FREE–free backup management for you!
Your files deserve the best safety, especially with malware and hardware issues just waiting to happen! Backup FREE lets you store your precious data on local or network drives–including data recovery, naturally. Back up hard disks, partitions, your Outlook or browser profile, and Windows contacts, with support for external drives.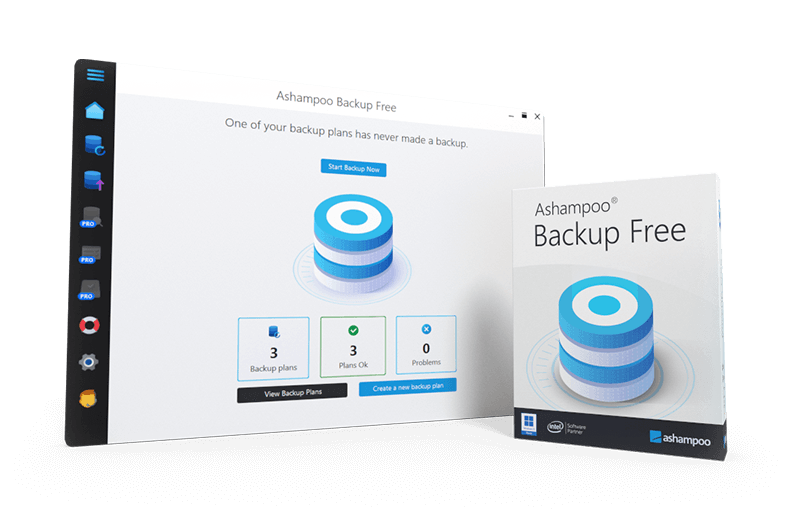 Here's what you get with Backup FREE:
Help with system crashes and malware/ransomware infections
Data backups for maximum protection against hardware issues
Recovery of bootable operating systems
Easy backup plan creation
Data recovery
File, partition, hard disk, browser, and address book backups
Resource-efficient incremental backup system
Built-in rescue system when Windows refuses to start
Support for local/external hard disks and network drives
Free technical support
The lifesaver in the event of system failures, hard disk crashes, and malware
Put your faith in this tried-and-tested backup software, because your system deserves the best! Our incremental backup system ensures your data is always up-to-date, and the built-in rescue system can restore your Windows on demand! Use Backup FREE completely free of charge and be prepared for future data issues. Ransomware, hard disk failure, or Windows issues–Backup FREE is there when you need it!
Always up-to-date, always secure
Create backup plans with ease and have the program back up entire systems or individual files. The built-in rescue system can recover your files down to the last byte even when your Windows refuses to start or your hard drive has been replaced! Say goodbye to data loss and create your professional backup strategy today with Ashampoo Backup FREE!