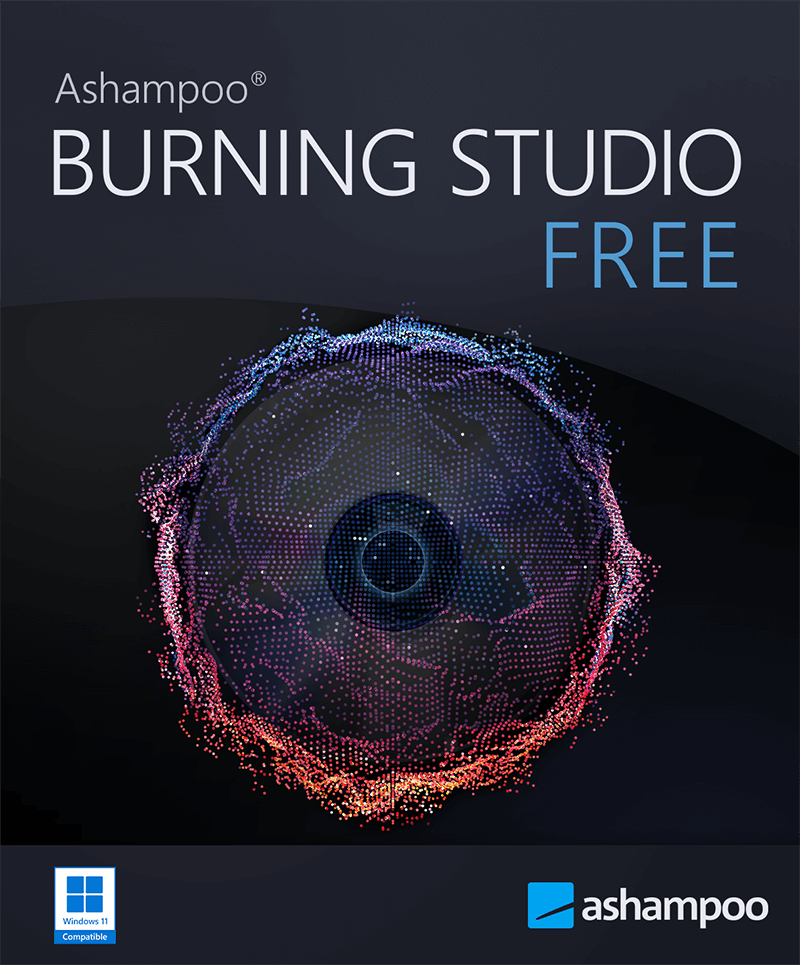 Ashampoo® Burning Studio FREE
Product info
Overview
Version: 1.24.13
ID: 7110
Release date: 2013/10/25
Update release date: 2023/07/17
Category: Burning Software
Pricing and languages
Languages: Arabic, Belorussian, British English, Bulgarian, Catalan, Chinese (simplified), Chinese (traditional), Croatian, Czech, Danish, Dutch, English, Finnish, French, German, Greek, Hungarian, Italian, Latvian, Norwegian, Norwegian Nynorsk, Polish, Portuguese, Portuguese (Brazilian), Rumanian, Russian, Serbian, Serbian, Slovakian, Slovenian, Spanish, Spanish (Argentina), Swedish, Turkish, Vietnamese
Size: 59,00 MB
Program artwork and Ashampoo logo
Download mediapack
The media package contains all relevant graphics for use in your work. Aside from program artwork, it also includes our logo.
Download media package here
Highlights
- Burn data with ease
- Handle and burn ISO images comfortably
- Rip audio discs with track detection and create your own music CDs in various formats
- Password-protected backups
System requirements
Operating System
Windows 11, Windows 10
RAM
2 GB
Hard Drive Space
250 MB for installation
Other
An Internet connection is required to activate the program. The program license is verified repeatedly at regular intervals.
Keywords
Ashampoo Burning Studio, burn, CD burner, DVD burner, Blu-ray burner, backup, multimedia suite, burning software