Edit photos with automatic image optimization
The Ashampoo Photo Optimizer 2022 photo editing software optimizes and edits photos at the click of a button. Additionally, essential features like cropping, rotating, blurring and printing are also included.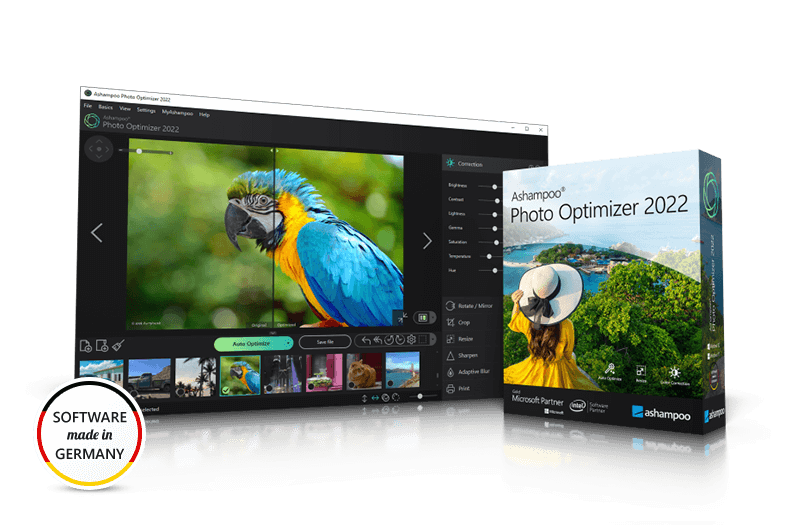 Ashampoo Photo Optimizer 2022 is the simple and fastest way to edit photos in a single click. Photos are auto-analyzed and all potential weaknesses regarding lighting, color temperature and contrasts detected. Afterwards, a special algorithm recreates each photo–with optimal results. Even mediocre shots will suddenly appear more vibrant and harmonious. Common issues like lack of contrast or noise are also fixed in one go. But no photo editor would be complete without the classic features like color, brightness, contrast, and gamma manipulation. You can also freely crop, rotate and resize your photos. Version 2022 features free image rotation to fix minor perspective issues and manual light curve adjustment to modify shadows, midtones and highlights. Naturally, the program is fully Windows 11 compatible.